Amazon's intentions to stop accepting Visa credit cards in the United Kingdom have been canceled.
From January 19, the e-commerce behemoth was set to make it impossible for Brits to use a Visa-issued credit card on its platform. However, the company announced in a statement on Monday that the move "will no longer take place."
By email, an Amazon spokeswoman told CNBC, "We are working closely with Visa on a potential solution that will enable consumers to continue using their Visa credit cards on Amazon.co.uk."
In November, Amazon made the shocking revelation, claiming "high Visa fees for processing credit card transactions." Visa said at the time that it was "extremely disappointed" by the action and that it would work with Amazon to find a solution.
Last year, Amazon announced plans to impose a 0.5% premium on Visa credit cards in Australia and Singapore, sparking a feud between the two businesses.
It's unclear why Amazon reversed its decision to stop accepting Visa credit cards in the United Kingdom, or whether the decision is permanent or temporary.
"Amazon customers can continue to use Visa cards on Amazon.co.uk after January 19 while we work closely together to negotiate an agreement," said a Visa spokeswoman in an email to CNBC.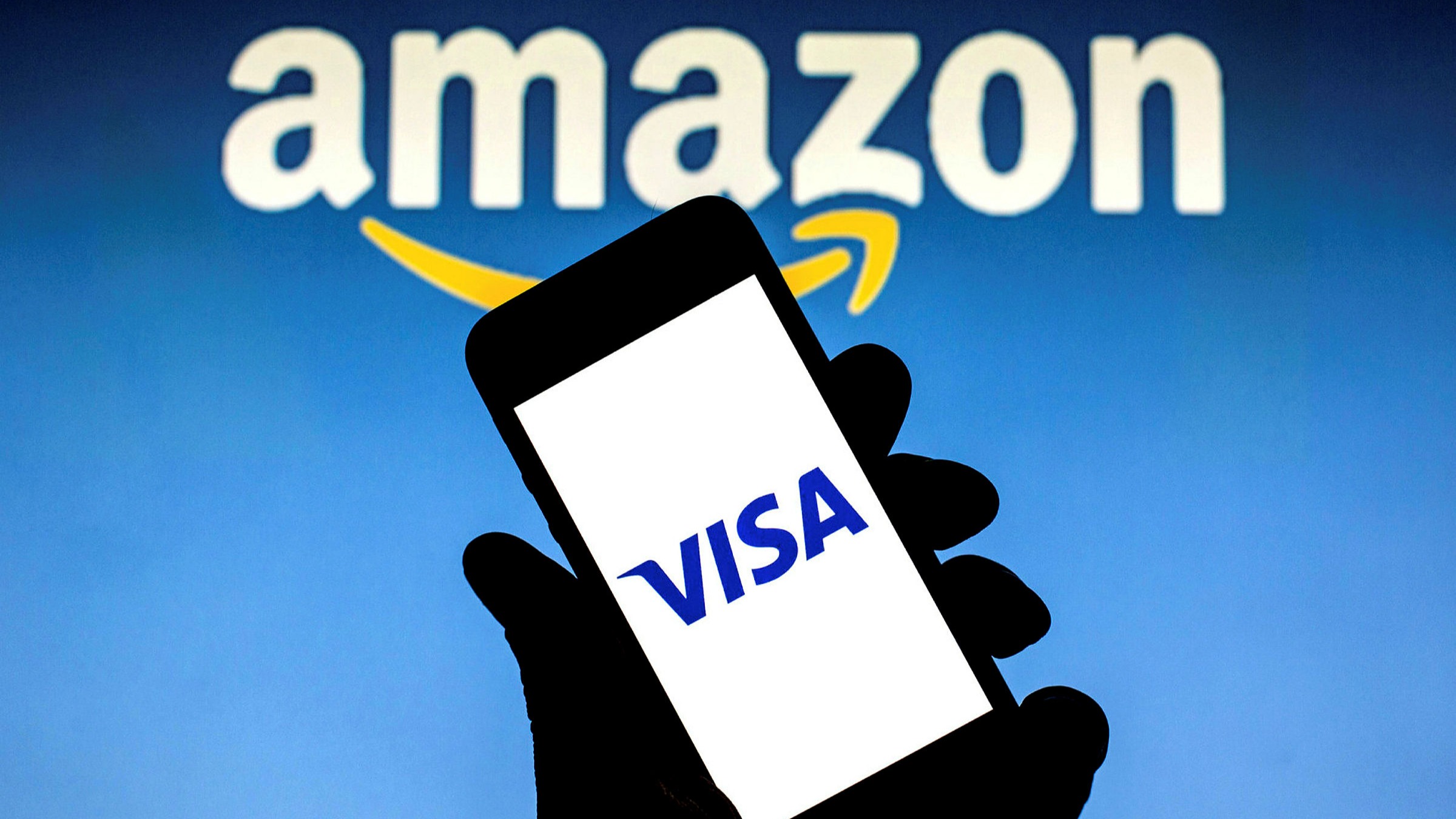 Following the Brexit vote, Visa and Mastercard increased interchange fees, the cut they take on digital transactions between the United Kingdom and the European Union. After an EU cap on interchange fees was lifted in the UK, card networks were free to hike their rates.
However, Amazon and Visa claim that the issue is unrelated to the United Kingdom's exit from the European Union. Experts see the move as a means for Amazon to acquire bargaining power over Visa, allowing it to cut its costs.
Amazon's reversal "comes as no surprise," according to David Ritter, a financial services strategist at IT firm CI&T. Customers' Visa credit cards may be linked to digital wallets like Apple Pay, Google Pay, and PayPal, as well as Amazon's own Prime subscription service, he claims, making the transition difficult.
"Amazon is a retail behemoth, so it has some clout," Ritter said, "but there's no way it won't accept Visa cards." "It's more likely that Amazon has used blackmail techniques. Rather than paying public rates, major companies in the retail arena tend to establish customised rates with payment firms. Amazon's approach is most likely an attempt to reach a longer-term rate deal, or perhaps to force a freeze on its present rates."
Amazon isn't the only company that has complained about the exorbitant fees connected with major card networks; grocery chain Kroger's recently temporarily barred Visa credit cards from a number of its locations.
Meanwhile, financial technology upstarts like Klarna and Afterpay, which provide "buy now, pay later" services that allow buyers to spread the cost of their purchases over a period of monthly installments, are putting pressure on Visa and Mastercard.
"This latest twist in the narrative clearly demonstrates the power of the Amazon brand," said Roger De'Ath, the head of TrueLayer's U.K. operations. "Regardless of the eventual judgment or remedy proposed, the original announcement has catapulted the discussion about merchant card fees into the mainstream."