South Korea's central bank chief sees inflation as a growing concern in Asia's fourth largest economy, he said on Thursday, leaving the door open for an interest rate hike as soon as January.
Governor Lee Ju-yeol said the central bank's board needs more time to thoroughly examine the economic impact of the newest social distancing rules, but plans to gradually normalise monetary policy have not changed.
"We still forecast inflation at 2% next year," Lee said following the release of a bi-annual inflation report, "however, upside risks appear to be larger, so we described our outlook as 2%-range."
When asked if the benchmark rate could be raised at the bank's next review meeting on January 14, Lee replied, "basically, I made it clear that monetary policies will be normalised, and there's no change to that plan."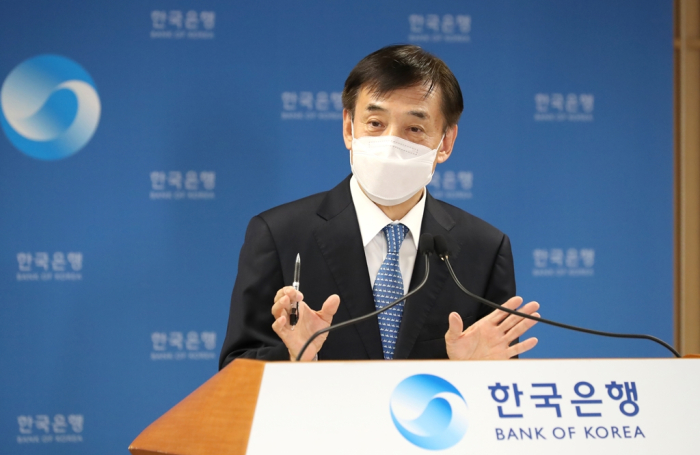 Last month, the Bank of Korea boosted its inflation forecast for next year to 2% from 1.5%, as it raised interest rates for the second time since the pandemic began to relieve pricing pressure.
Lee previously stated that another rate hike could occur in the first quarter of next year as the bank continues to withdraw its enormous monetary stimulus implemented when the pandemic struck last year.
Inflation is likely to remain over its 2% objective for some time, according to Thursday's report, owing to a strong economic recovery and rising pricing pressure from global supply bottlenecks.
In November, consumer inflation surged to a decade-high of 3.7%, while core CPI, which excludes volatile food and fuel, increased to 1.9%.
South Korea announced that it would impose tougher social distancing restrictions to combat rising new infections and serious cases, despite easing the restrictions in a 'living with COVID-19' policy one and a half months ago.