On "Black Friday," climate activists targeted 15 Amazon distribution centers across Europe, and workers and delivery drivers in Germany, France, and Italy protested the world's largest e-commerce corporation.
Amazon, situated in Seattle, is being chastised by environmentalists who claim that excessive consumption affects the environment, as well as a group of trade unions who claim that the corporation does not pay enough to workers or pay enough taxes to governments.
"Black Friday epitomizes a fixation with overconsumption that is incompatible with a livable planet," Extinction Rebellion declared after shutting down 13 Amazon distribution centers across the UK.
"Amazon and other firms have profited from our demand for convenience, stoking excessive consumerism at the price of the natural world," the report added.
Protesters have stopped the entrance to an Amazon depot in Tilbury docks in eastern England, according to major Newswire reporters. The organization also claimed to have shut down Amazon distribution centers in Germany and the Netherlands.
"Black Friday exploits people and the world," "Amazon criminality," and "Infinite expansion, finite planet" are among the slogans.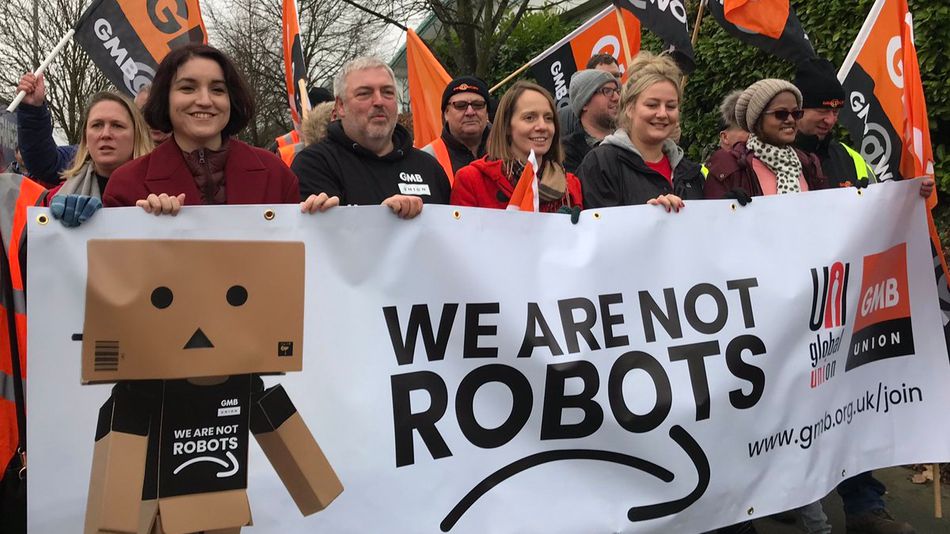 Amazon's "crimes," according to Extinction Rebellion, were operations that released more carbon dioxide than a medium-sized country while also assisting fossil-fuel firms.
Amazon, which introduced the traditional American Black Friday shopping day to the United Kingdom in 2010, said it takes its obligations "extremely seriously."
"This includes our promise to be carbon-neutral by 2040, ten years ahead of the Paris Agreement, delivering good pay and benefits in a safe and contemporary work environment, and supporting the tens of thousands of British small companies that sell on our platform."
"We are aware that there is always more to be done," it stated.
Trade unions in Europe's major nations have also called for warehouse workers and delivery drivers to go on strike in protest of Amazon's allegedly unjustly cheap wages and tax payments.
Around 2,500 employees at Amazon delivery centers in Rheinberg, Koblenz, and Graben went on strike in Germany, the company's second-largest market after the United States, according to the Verdi union.
CGT, one of France's most powerful labor organizations, has called for a strike by Amazon employees in the country. A strike in Italy was also reported by the union coalition.
"The alliance demands that Amazon compensates its workers properly and respects their right to form unions, pay its fair share of taxes, and commit to true environmental sustainability," the "Make Amazon Pay" coalition stated in a statement.