Embraer SA, a Brazilian planemaker, has agreed to merge its electric aircraft subsidiary Eve with Zanite SPAC and float it on the New York Stock Exchange, the firm announced on Tuesday.
Eve's equity will be valued at $2.9 billion as a result of the merger with Zanite Acquisition Corp, as well as an additional investment by a group that includes Embraer, Zanite, financial investors, and strategic partners such as Azorra Aviation, BAE Systems, Republic Airways, Rolls-Royce, and SkyWest.
Eve, which trades on the New York Stock Exchange under the symbol EVEX, will end up with $512 million in cash, which will be utilized to further develop Eve's flying taxi. The business already has a $5 billion order queue, which includes 1,735 vertically taking off and landing battery-powered vehicles.
Lessors, helicopter operators, and ride-sharing firms are among the 17 clients who have placed pre-orders.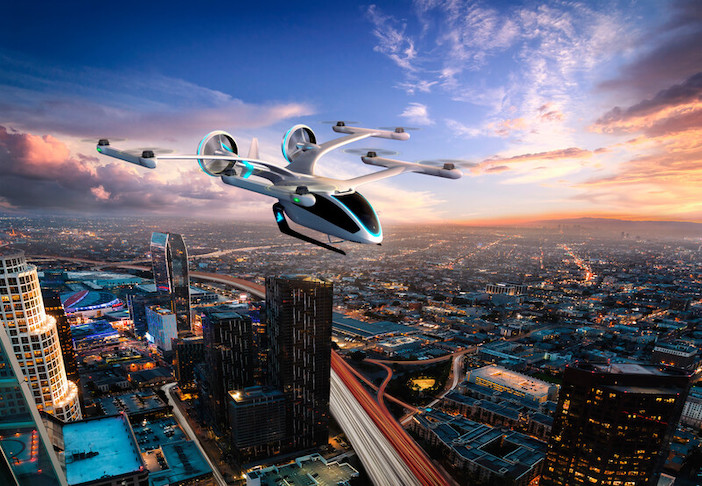 After the SPAC merger and additional investment from the group, Embraer will hold 80 percent of Eve. According to Embraer CEO Francisco Gomes Neto, Eve's cash situation will be sufficient to fund the flying taxi's development through certification, which is scheduled in 2025.
Eve would most likely have many production facilities to deliver to customers on other continents, according to Gomes Neto, although the locations have yet to be determined. Eve is expected to generate $4.5 billion in sales by 2030, accounting for roughly 15% of the worldwide urban air mobility market, according to Gomes Neto.
According to Eve's co-CEO and former BAE Systems CEO Jerry DeMuro, the production phase will most likely be funded by debt. Andre Stein, a two-decade Embraer executive, is Eve's second co-CEO.
Embraer will offer Eve with infrastructures, such as engineers assigned to projects, testing sites, and simulation equipment. In an interview, DeMuro stated, "This will allow us to cut the costs."