AstraZeneca, Eli Lilly, Regeneron, and GlaxoSmithKline are some of the most well-known companies to have developed COVID-19 therapies based on monoclonal antibodies.
Monoclonal antibodies created in the lab are used to combat infections in the same way as natural antibodies do. They are different from vaccines in that they do not rely on the body to produce an immunological response, and hence can aid those with weak or damaged immune systems.
The following is a breakdown of where the major pharmaceutical companies are in the development and regulation process: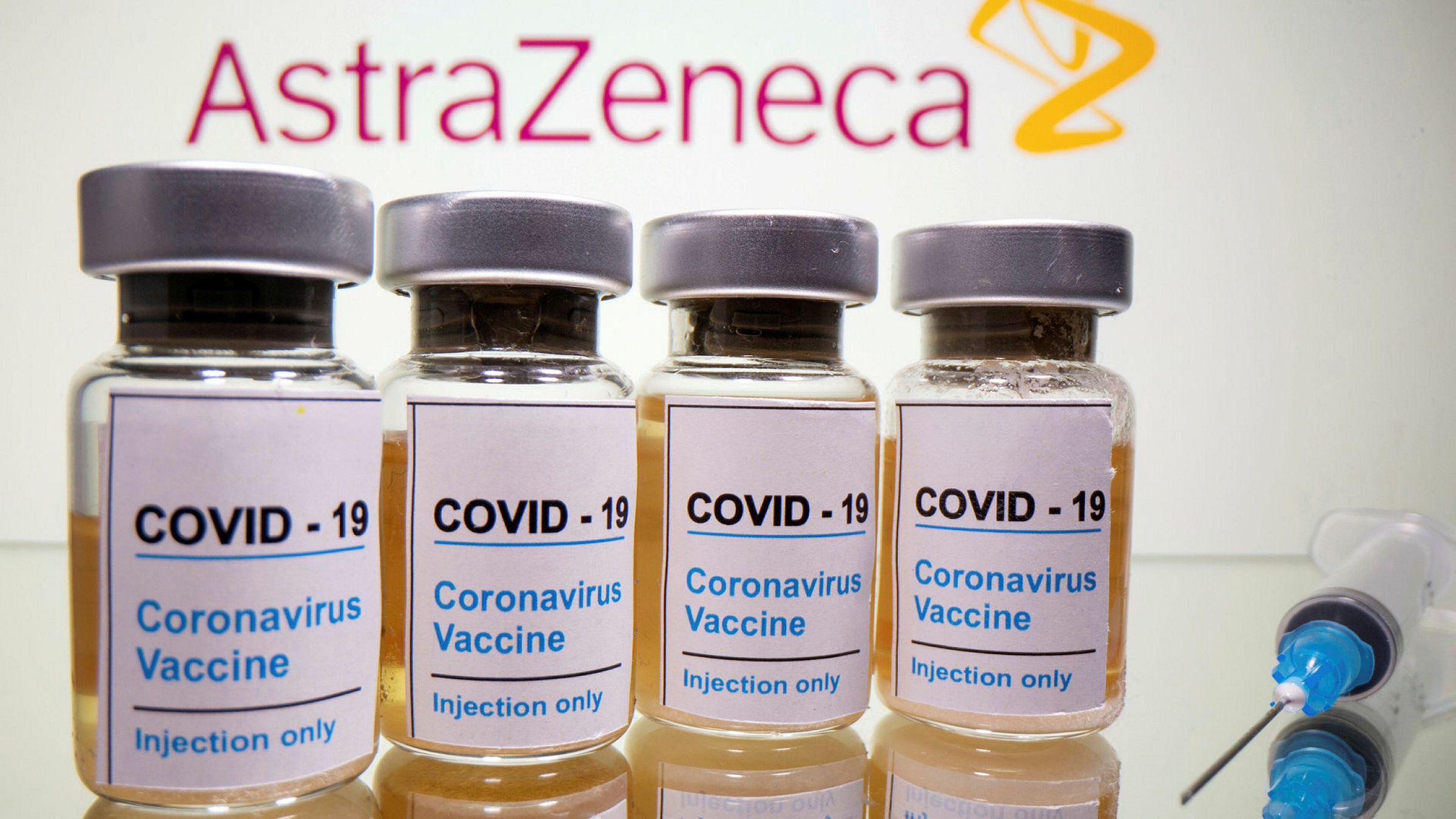 AstraZeneca
* AstraZeneca's AZD7442 is a two-injection combination of two monoclonal antibodies that are designed to prevent and cure COVID-19.
* On Oct. 5, it asked US regulators for emergency use permission (EUA) as preventative medicine.
* On Oct. 11, it said that it would also submit new treatment data to international health regulators.
* On Oct. 14, the European Medicines Agency said that it has begun a real-time review of the therapy.
Trials:
* The company announced in June that a late-stage experiment had failed to show that the medication could prevent people from developing the virus after they were exposed to it.
* Another trial published in August found that the therapy lowered the probability of developing any COVID-19 symptoms by 77%.
* Data released on Oct. 11 revealed that AZD7442 reduced the risk of severe COVID-19 or death in non-hospitalized individuals with symptoms for fewer than seven days by 50%.
Promotional Offers in Supply:
* In March, AstraZeneca said that it would supply up to 500,000 additional doses of the medication to the United States, extending a previous arrangement for 200,000 doses signed in October. The agreement is subject to FDA approval.
* The British government has also agreed to buy over a million doses on an in-principle basis.
Eli Lilly 
* The medication, which combines the antibodies bamlanivimab and etesevimab, is for patients with mild to moderate COVID-19.
* The FDA gave it an EUA in February for the treatment of patients who are at high risk of serious illness but have not been hospitalized or requiring oxygen therapy.
* After the medicine failed to show efficacy against numerous COVID-19 variations, the US Department of Health and Human Services halted distribution in June, although it was restarted in select states by the end of August.
* The FDA changed its EUA in September to allow its use in at-risk individuals who have been exposed to the virus.
Trials:
* According to preliminary data from a late-stage experiment released in January, the combination reduced the likelihood of hospitalization and mortality in patients by 70%.
* In January, researchers found that bamlanivimab, one of the therapy's components, could reduce the risk of infection in nursing home residents by 80%.
Deals on Supplies:
* In September, Eli Lilly announced a deal with the European Commission to supply up to 220,000 doses.
* In February, the United States purchased 100,000 doses of the dual antibody cocktails, followed by 388,000 doses of etesevimab in September. The country has already committed to purchasing 1,450,000 doses of bamlanivimab on its own.
GlaxoSmithKline
* The COVID-19 antibody medicine sotrovimab was developed in collaboration by GlaxoSmithKline and Vir Biotechnology.
* The FDA awarded sotrovimab a EUA in May for the treatment of mild-to-moderate COVID-19 in people aged 12 and up.
* In June, the European Medicines Agency approved its use in patients at risk of severe illness who do not require supplementary oxygen.
* In September, it was approved in Japan as a COVID-19 therapy.
Trials:
* A late-stage research published in June found that the medication reduced the chance of hospitalisation for more than 24 hours or mortality from any cause by 79 percent.
DEALS ON SUPPLIES:
* In July, the EU inked a contract with GSK for the provision of up to 220,000 sotrovimab doses.
* It also agreed to supply Canada with 10,000 doses.
Regeneron
* Ronapreve, also known as REGEN-COV in the United States and developed by Regeneron and Roche, is a single-dose antibody cocktail that combines two antibodies (casirivimab and imdevimab) and can be administered by injection or infusion.
* In mid-July, Japan became the first country to approve the procedure, followed by the United States and the United Kingdom.
* More than 20 nations have given REGEN-COV emergency authorization for both prevention and treatment of the virus.
* On Oct. 11, the European Medicines Agency announced that the combination was being evaluated for the treatment and prevention of COVID-19.
Trials:
* In June, a late-stage trial found that the combo cut the risk of death in hospitalized patients whose immune systems had failed to respond by 20%.
* In April, it was discovered that REGEN-COV reduced the probability of symptomatic infections in those living in households where another family member had been unwell by 81 percent.
* The cocktail has also been shown to prevent COVID-19 in people who have been exposed to infected people, and a second study revealed it to be effective against the Beta form.
Deals on Supplies:
* The US government had purchased roughly 3 million doses as of September.
* In June, the EU obtained 55,000 doses under a contract that included 37 European countries, including the United Kingdom and other non-EU countries.