France said that it was relaxing COVID-19 regulations for vaccinated British travellers, removing the requirement for proof of an essential reason for the journey as well as mandatory self-isolation upon arrival.
The requirement for a negative COVID-19 test taken 24 hours before a journey remains in place, according to the French government. The restrictions will go into force on Friday morning.
In December, when the coronavirus Omicron variant was raging in the UK but had not yet reached France, France tightened entrance requirements for those arriving from the UK. 
In both nations, the number of daily new infections has since hit record highs, but in Britain, it appears to have passed its peak, whilst in France, it has not yet.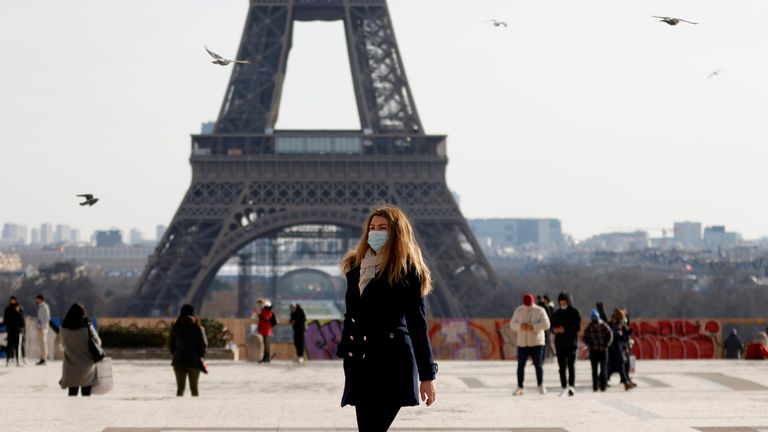 The relaxation of the restrictions comes as governments around the world attempt to strike a balance between keeping the COVID virus under control and ensuring that crucial sectors of their economies, such as tourism and leisure, are not negatively impacted.
"Given the prevalence of the Omicron variant both in France and the UK," the French Prime Minister's office said in a statement, "the government had decided to ease specific health control measures at borders that had been put in place in December for vaccinated travellers coming from the UK."
"Those measures were decided when the pandemic was spreading rapidly in Britain, while France was still relatively unaffected by the Omicron wave."
Unvaccinated visitors from the UK will be required to present proof of an essential reason for their journey and to adhere to a strict 10-day quarantine at their accommodation in France, which they must also detail on a dedicated platform.