Pfizer's stock rose 0.7% in premarket trading Monday, riding high on news of the United Kingdom's approval of the company's Covid-19 tablet, which increases the prospects of the oral medicine gaining wider adoption amid the omicron spike.
Lab evidence suggests the antiviral retains its potency against omicron, the fastest-spreading variant of coronavirus and the cause of all-time high daily infections in numerous nations over the previous few days, including the United States, according to the company.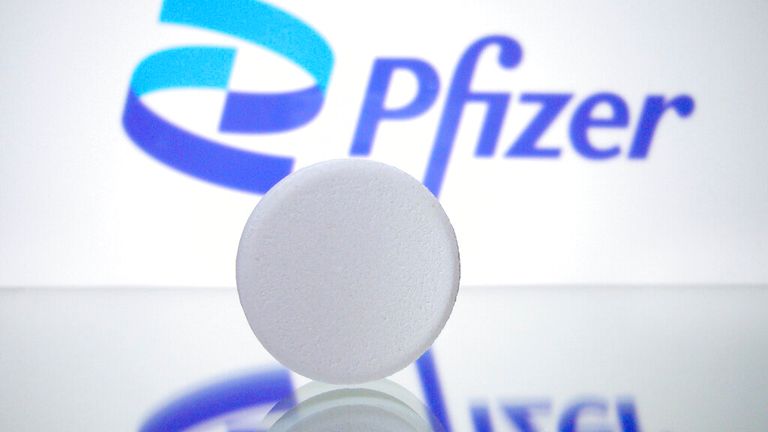 The Medicines and Healthcare products Regulatory Agency's nod came Friday. The medication has previously been approved by the US Food and Drug Administration.
According to the business, its anti-infection medication has a near-90% success rate in averting hospitalizations and fatalities in high-risk patients.
"For the treatment of Covid-19, we now have a new antiviral drug that can be taken orally rather than intravenously." "This means it can be given outside of a hospital setting before Covid-19 has developed to a severe degree," said June Raine, Chief Executive of the Medicines and Healthcare Products Regulatory Agency.
The at-home medication can be provided to high-risk individuals who test positive for Covid-19 and weigh at least 40 kg (88 lbs), potentially preventing severe sickness and minimizing hospitalizations and fatalities due to the viral infection.
The tablet is a protease inhibitor, which prevents the coronavirus from replicating by inhibiting the function of a crucial enzyme. HIV, hepatitis C, and other viruses are all treated with protease inhibitors.