Ireland's foreign minister Simon Coveney has accused the UK of dismissing EU solutions to the Northern Ireland Protocol before they are released. "Every time the EU puts forward new ideas and suggestions to try to fix problems, they are disregarded before they are released," Coveney said. He said this in response to the Brexit minister's demand that the European Court of Justice's (ECJ) position in the Northern Ireland Protocol be removed.
"Yes, they raised ECJ issues in a command paper in mid-summer, but the truth is, if the European Court of Justice's jurisdiction, in terms of the EU single market's functioning, was an absolute red line for the UK, why did they sign up to an agreement that effectively made the ECJ the final arbiter for the protocol's implementation in Northern Ireland?"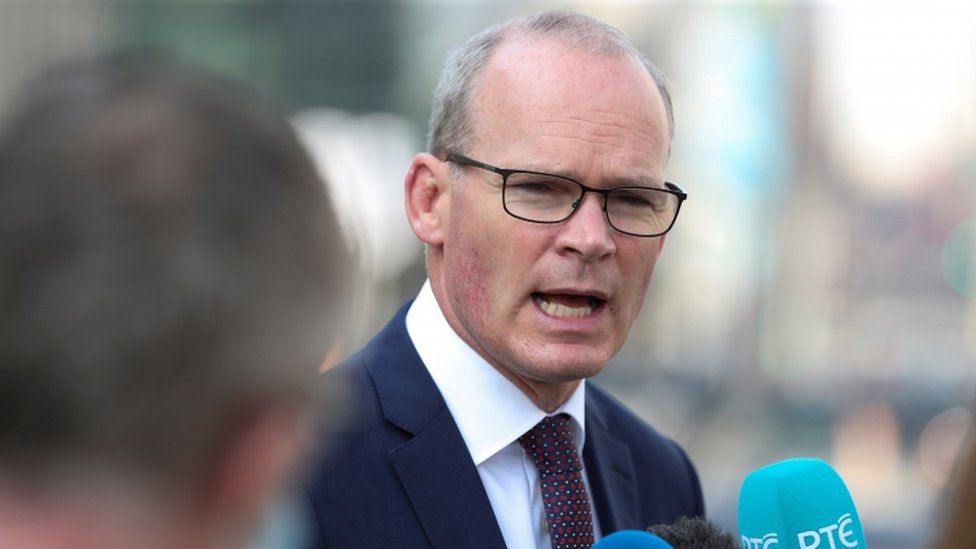 "The same pattern is being seen across the European Union – the EU tries to tackle problems, the UK ignores the solutions before they're even published and demands more."
Mr. Coveney also stated that the Republic of Ireland and Northern Ireland will bear the brunt of the ongoing tensions.
"I've spoken to numerous Unionists and business people in Northern Ireland, and none of them are raising the issue of ECJ jurisdiction in terms of the interpretation of the EU single market on the protocol's implementation," he continued. "They're bringing up practical concerns about the freedom to trade without checks between the UK and Northern Ireland."
"Within the confines of the protocol, the European Commission is attempting to resolve such difficulties as much as possible."
"The British Government appears to be shifting the playing field now away from resolving those issues, on which they believe they have reached a compromise, and toward this red-line issue of ECJ jurisdiction."