Japan's economy shrank slightly faster than expected in the third quarter, as a sharp increase in local COVID-19 cases hampered private consumption and a global chip supply shortage harmed corporate sentiment.
The worsening contraction is a setback for policymakers who had hoped that easing supply shortages and loosening pandemic controls would support a recovery in the world's third-largest economy this quarter.
Japan's economy shrank by 3.6% year on year in July-September, according to revised Cabinet Office data released Wednesday, worse than the preliminary reading of a 3.0% contraction. The data, which was worse than economists' median forecast of a 3.1% drop, equates to a real quarter-on-quarter contraction of 0.9% from the previous quarter, compared to a preliminary 0.8% drop.
"This confirms that economic conditions were stagnating in the July-September quarter," said Atsushi Takeda, chief economist at Itochu Economic Research Institute. "Growth turned negative due to the resurgence of the coronavirus."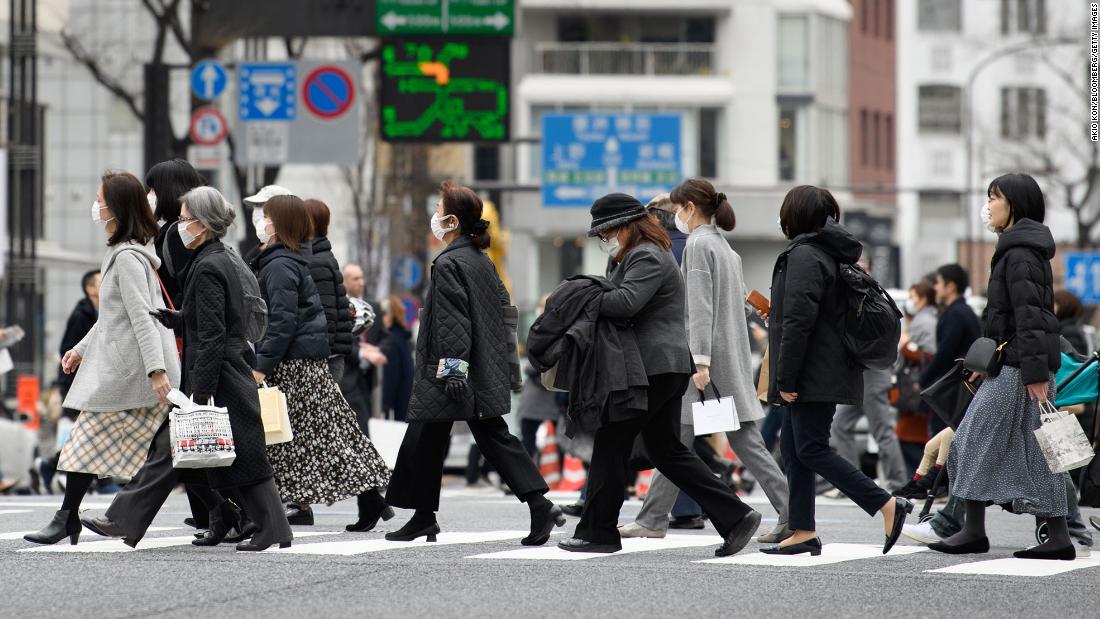 The faster decline was primarily due to a larger drop in private consumption, which accounts for more than half of GDP and fell 1.3% from the previous three months, which was worse than the initial estimate of a 1.1% drop.
According to a government official, consumption fell as a result of bad weather keeping shoppers at home and a global chip shortage affecting sales of cars and electronics due to production snags.
According to the official, durable goods spending fell 16.3% quarter on quarter, the most since 1994, when comparable data first became available, lowering household consumption by 0.7 percentage points.
The data showed that public investment fell 2.0%, versus the initial estimate of a 1.5% drop, while capital spending fell 2.3% from the previous quarter, compared to a 3.8% preliminary drop.
Exports had no net contribution to GDP change because they were offset by imports. Meanwhile, domestic demand contributed 0.9 percentage points to GDP contraction, matching a preliminary contribution.
Since the outbreak of the pandemic, Japan's government has attempted to support the country's fragile economy through large-scale fiscal spending. Last month, it unveiled a record $490 billion package. Analysts expect spending to increase as a result of the spending package, with Daiwa's Kobayashi expecting a positive impact in the first quarter of next year.