On Thursday, new violence erupted in Kazakhstan's capital, Almaty, after Russia sent in paratroopers overnight to quell a nationwide uprising in the former Soviet state, which is closely allied to Moscow.
Hundreds of rioters were killed overnight, according to police in Almaty's main city. At least 13 members of the security forces were killed, according to state television, with two of them found decapitated. 2,000 people were detained, according to the interior ministry.
After a night of street clashes between protesters and police, the city's presidential residence and mayor's office were both set ablaze, and burned-out cars littered the streets, according to major newswires journalists.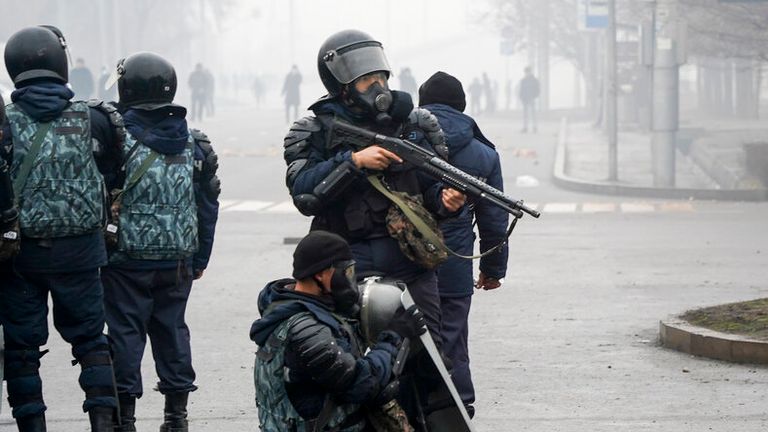 The main airport, which had been seized by protesters earlier, has been retaken by military personnel. However, on Thursday evening, battles erupted in Almaty's main square, which had been occupied alternately by troops and hundreds of protesters for much of the day.
The Russian deployment was a bet by the Kremlin that by quickly putting down the worst violence in Kazakhstan's 30 years of independence, it could secure its interests in the oil and uranium-producing Central Asian nation.
Moscow said it would consult Kazakhstan and its allies on how to best support the "counter-terrorist operation" in Kazakhstan. According to the report, the uprising was sparked by a foreign power. Neither Kazakhstan nor Russia offered any evidence to back up the claim of foreign involvement.
After the United States, the country is the world's second-largest bitcoin miner. According to crypto mining firm BTC.com, Bitcoin's "hashrate" - the measure of the computing power of machines plugged into its network - dropped by over 10% on Wednesday after Kazakhstan's internet was turned off.