On Wednesday, the Okinawa region of Japan was identified as the epicentre of a new coronavirus outbreak, with cases more than doubling from the previous day, prompting officials to contemplate imposing emergency measures to contain the outbreak.
The number of new infections in the southern prefecture increased to 623 from 225 on Tuesday, the highest number since August, when Japan was experiencing its fifth and largest COVID-19 wave.
Denny Tamaki, the governor of Okinawa, said on Tuesday that the region has entered its sixth wave of infections, with the highly transmissible Omicron variant to blame. According to the health ministry, a total of 1,191 cases of the Omicron variant had been discovered in Japan as of Tuesday, with 479 cases considered community transmissions.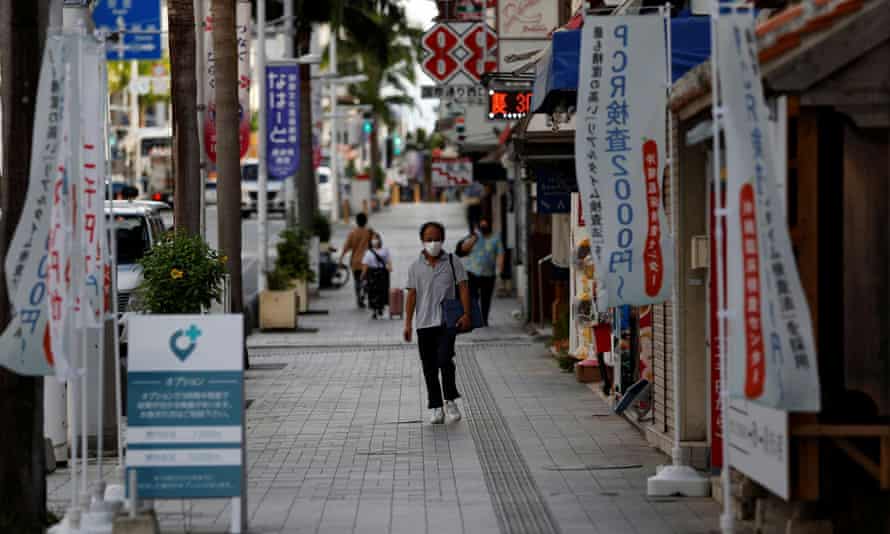 "In some areas, Omicron is rapidly rising," warned Health Minister Shigeyuki Goto. While Goto said it was too early to say whether a sixth wave of infections had arrived, tallies in Japan's major metropolitan areas reached levels not seen in months.
Tokyo reported 390 cases, while Osaka in western Japan reported 244, both at their highest levels since September. On Wednesday, the number of nationwide new cases surpassed 2,000, the most since September 26.
Okinawa will put in place COVID measures from January 9 to 31, the first such declaration of quasi-emergency measures in Japan since September 30, when all states of emergency and quasi-emergency that had been in effect for much of 2021 were lifted.