Six Russian warships are travelling from the Mediterranean Sea to the Black Sea for naval training, in what Russia's Defence Ministry described as a pre-planned movement of military resources.
Russia announced last month that its navy would undertake a series of drills involving all of its fleets from the Pacific to the Atlantic in January and February, the latest show of strength in a spike of military activity during a standoff with the West over Ukraine.
Turkish sources say the six ships will sail through Turkey's straits on their way to the Black Sea on Tuesday and Wednesday.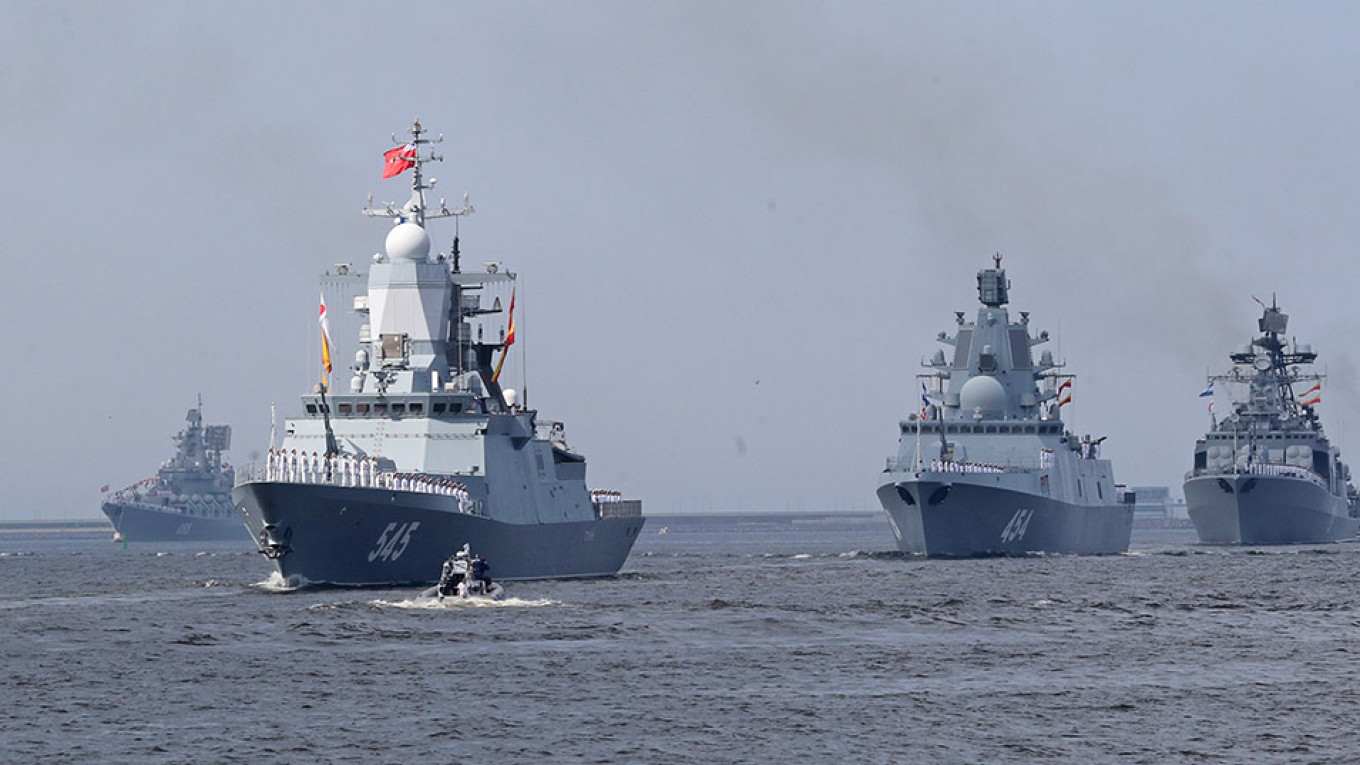 The Korolev, Minsk, and Kaliningrad vessels are scheduled to travel through the Bosphorus on Tuesday, while the Pyotr Morgunov, Georgy Pobedonosets, and Olenegorsky Gornyak are scheduled to pass on Wednesday.
Russia has built a force of over 100,000 troops near Ukraine's border. It denies any plans to invade but is seeking broad security guarantees, such as a guarantee that no missiles will be deployed near its borders, a reduction in NATO military facilities, and a ban on Ukraine ever joining the alliance.
If Russia takes military action against Ukraine, NATO member Turkey has the legal authority to close the straits.
Turkey, which shares a sea border with both Ukraine and Russia in the Black Sea, has declared that any military conflict would be unacceptable and has warned Moscow that any invasion would be unwise.
President Tayyip Erdogan, however, has offered to mediate in the dispute between Moscow and Kyiv. Ankara has cordial relations with both countries, yet Erdogan has stated that in the event of a Russian invasion, it will do what is necessary as a NATO member.