Taiwan's defence ministry said that China's armed forces are capable of blockading the island's key harbours and airports, offering the latest assessment of what it calls a "grave" military threat faced by its giant neighbour.
China has never renounced the use of force to conquer democratic Taiwan and has increased military activities around the island, including flying warplanes into Taiwan's air defence zone on multiple occasions.
Taiwan's defence ministry claimed China had engaged in "grey zone" warfare, noting 554 "intrusions" by Chinese warplanes into its southwestern theatre of air defence identification zone between September last year and the end of August.
Meanwhile, China's People's Liberation Army (PLA) plans to modernise its forces by 2035 in order to "achieve superiority in possible operations against Taiwan and viable capabilities to deny foreign forces, posing a significant challenge to our national security," according to the Taiwan ministry.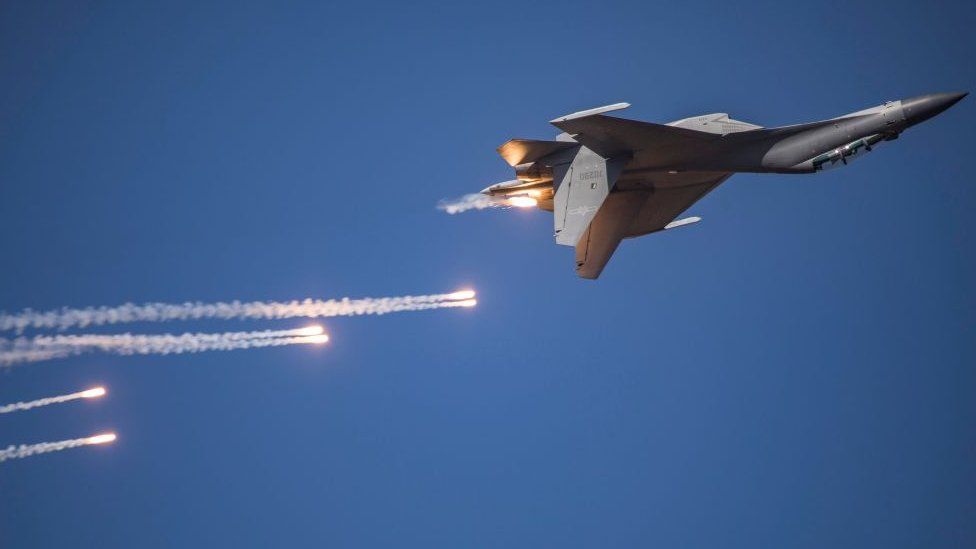 "At this time, the PLA is capable of launching a local joint blockade against our important harbours, airports, and outward flight routes, effectively cutting off our air and sea lines of communication and disrupting the flow of our military supplies and logistic resources," the ministry stated.
Taiwan is considered Chinese territory by China. Taiwan President Tsai Ing-wen claims that Taiwan is already an independent country and pledges to safeguard its freedom and democracy.
Tsai has made strengthening Taiwan's defences a top priority, promising to manufacture more domestically developed weapons, including submarines, and to purchase additional equipment from the US, the island's most important arms supplier and foreign backer.
Over a four-day period in October, Taiwan recorded 148 Chinese air force planes in the zone's southern and southwestern theatres, signalling a sharp increase of tensions between Taipei and Beijing.