Elon Musk, the world's richest person, has sold roughly $11 billion worth of Tesla shares since polling Twitter people about selling 10% of his ownership in the electric-car company.
Since Nov. 8, he has sold a total of 10.11 million shares, more than half of the position he had promised to sell, and has acquired 10.65 million shares by exercising options.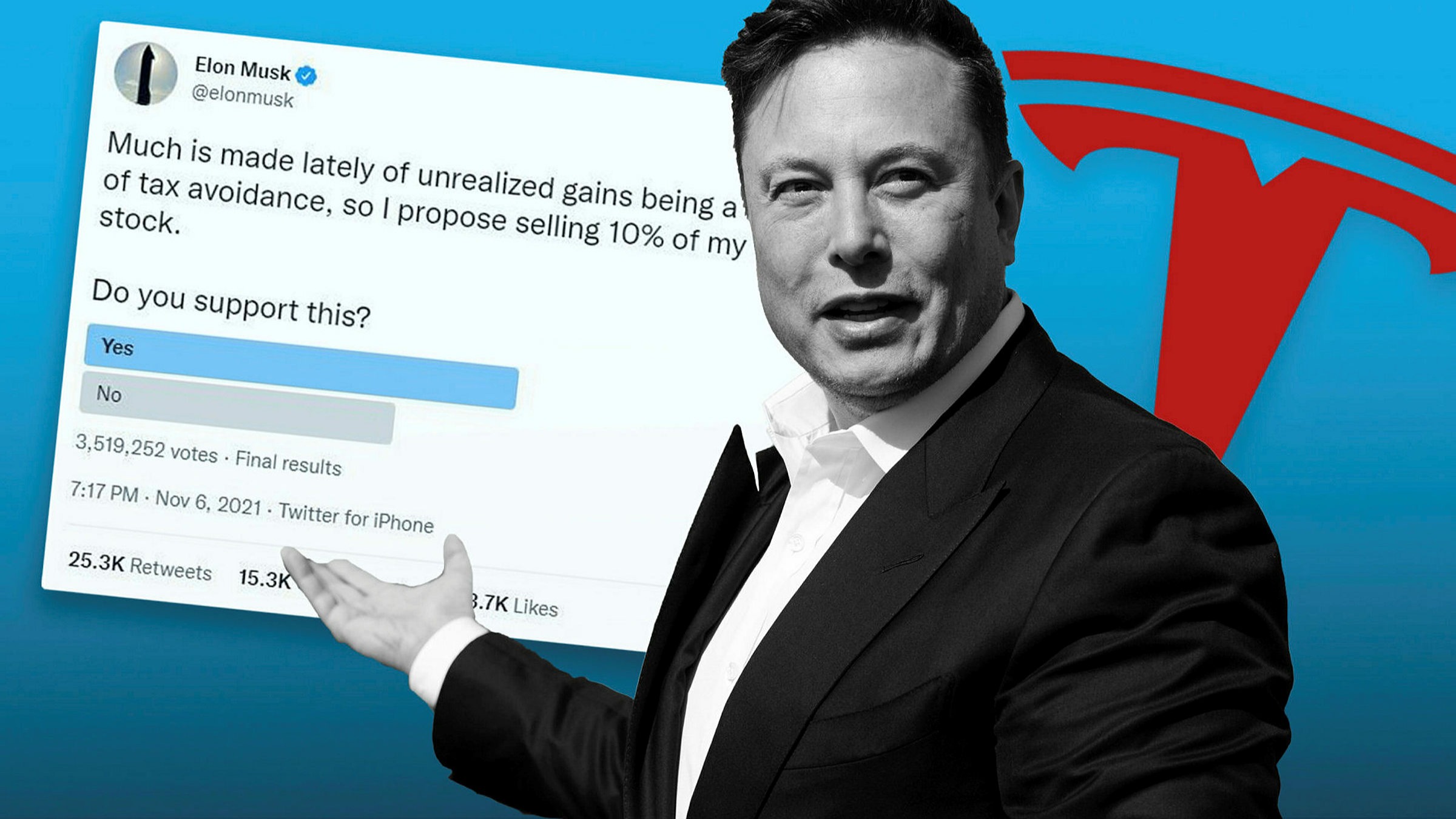 Here's a list of the transactions he's made:
GROSS PROCEEDS DATE SHARES ACQUIRED SHARES SOLD
NOV. 8 2.2 mln
NOV. 8 934,091 $1.10 bln
NOV. 9 3.1 mln $3.35 bln
NOV. 10 500,000 $527.3 mln
NOV. 11 639,737 $687.3 mln
NOV. 12 1.2 mln $1.24 bln
NOV. 15 2.1 mln
NOV. 15 934,091 $930.7 mln
NOV. 16 2.1 mln
NOV. 16 934,091 $973.4 mln
NOV. 23 2.15 mln 934,091 $996.6 mln
DEC. 2 2.1 mln 934,091 $983.4 mln
Total 10.65 mln 10.11 mln $10.79 bln
WHAT WAS THE RESULTS OF THE MUSK SALE?
Musk said on Nov. 6 that if Twitter users approved, he would sell 10% of his stake. As of June 30, he owned nearly 244 million shares in Tesla through his trust and stock options, giving him a 23% interest in the company. His trust had 170 million shares in the company.
The tweet was cryptic. Musk didn't say whether he planned to sell 10% of the shares he owned indirectly through the trust or if his stock options were included in the deal.
Musk still has an option to acquire around 10 million more shares at $6.24 apiece, which expires in August next year, following a flurry of option exercises.