Tesla Inc shares plummeted over 7% on Tuesday, extending losses for the second day, as investors sold the high-flying stock in anticipation of firm CEO Elon Musk's likely stake sale.
The stock of the electric vehicle manufacturer plunged as high as 11.3% in morning trading before recovering some of its losses to trade at $1,086.4. In addition to losing about $60 billion on Monday, they were on track to lose nearly $76 billion in market capitalization, or about the total market value of Ford Motor.
The sell-off comes after Musk asked his Twitter followers over the weekend if he should sell 10% of his interest in the company as the US government considers raising taxes on the ultra-rich. Nearly 58% of respondents said they would be in favor of such a transaction.
"People are expecting him to enter the market and start selling shares, so they're trying to get ahead of it," Dennis Dick, a trader with Bright Trading LLC, said.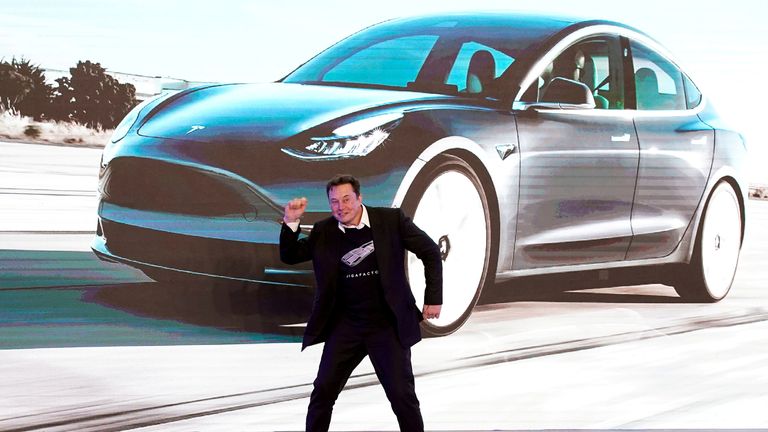 Musk might be timing the sell to coincide with a nearly $11 billion federal tax bill that would be triggered if he exercised a portion of his Tesla stock options, which were valued at $26.6 billion as of Monday's close.
While the stock sale may alleviate a big tax issue, Musk's tweets have aroused concerns about a possible violation of his settlement with the US Securities and Exchange Commission. In 2018, the Securities and Exchange Commission (SEC) fined him $20 million for tweets, and he was forced to resign as chairman.
Elon Musk's brother, Kimbal Musk, submitted paperwork on Friday to sell 88,500 Tesla shares worth $109 million.
Tesla's SEC filings will be keenly scrutinized by investors for any clarity on Musk's ambitions. Companies have four working days to report important events under SEC guidelines.