Turkey's financial problems worsened, and the country's business community revolted, indicating that the country's currency crisis was entering a dangerous new phase.
The lira fell nearly 9% to more than 17.86 per dollar on Monday, a record low, after President Recep Tayyip Erdogan vowed to cut interest rates further, defying business leaders who have spoken out against the government's monetary policy in recent days.
The lira's precipitous depreciation is raising fears among investors and economists that Turkey's heavily dollarized financial system is on the verge of a banking crisis. This year, the lira has lost more than half its value, wiping out much of Turks' savings and sparking sporadic protests.
"A huge crisis, a financial crisis et cetera, these are all possible, but we don't know what the timeline is," said Mustafa Sönmez, a Turkish economist.
The rise in Turkey's borrowing costs in US dollars was particularly concerning.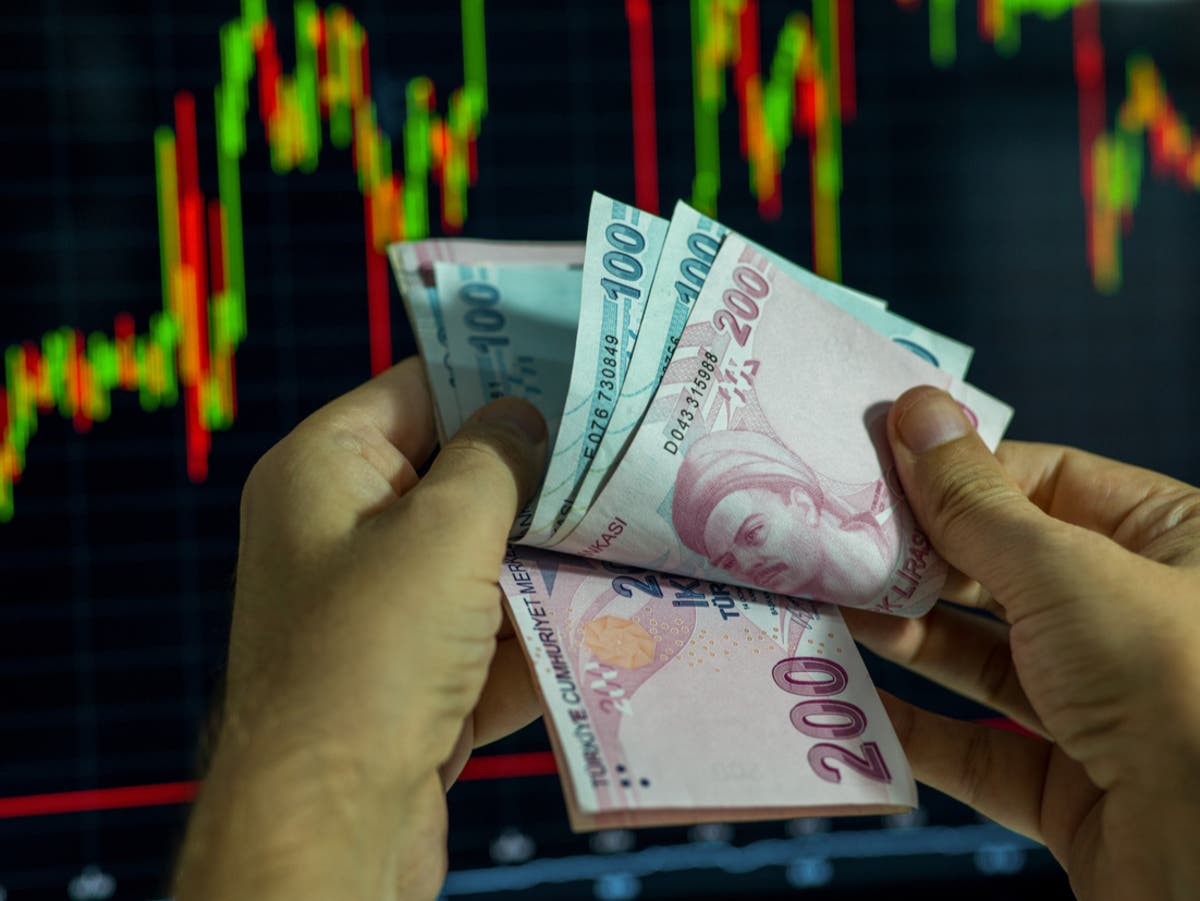 According to central bank data, more than half of Turkish banking deposits are in foreign currencies. Turkish banks have previously lent foreign currencies to the central bank, which has sold them to keep the lira stable. A sudden rush by Turkish savers and businesses to redeem or move their foreign-currency deposits out of the country could cause the financial system to collapse.
The central bank has intervened five times this month to slow the lira's decline, depleting already depleted foreign-currency reserves. According to economists, Turkey's central bank has more foreign-currency liabilities than assets.
The sharp depreciation of the Turkish lira, low foreign-currency reserves, and concerns about financial stability may be prompting some foreign bondholders to sell as well.
"They're burning through what they have left in reserves. That's money you can't use to pay back your debts," said Daniel Wood, a portfolio manager at William Blair Investment Management.
To avoid further losses, Turkey's stock market was forced to halt trading twice on Monday. During the crisis, investors and ordinary Turks have been rushing to exchange the lira for other currencies and gold.