Turkey's annual inflation rate soared to 36.1% last month, the highest level in the president's 19 years in power, exposing the depths of a currency crisis sparked by the president's unconventional interest rate-cutting policies.
Consumer prices rose 13.58% in December alone, according to Turkish Statistical Institute data released Monday, further eroding the earnings and savings of Turks rattled by economic turmoil.
Turkey's lira lost 44% of its value last year as the central bank slashed interest rates in response to Erdogan's call for credit and exports to take precedence over currency and price stability.
According to some economists, inflation could reach 50% by spring unless the monetary policy is reversed.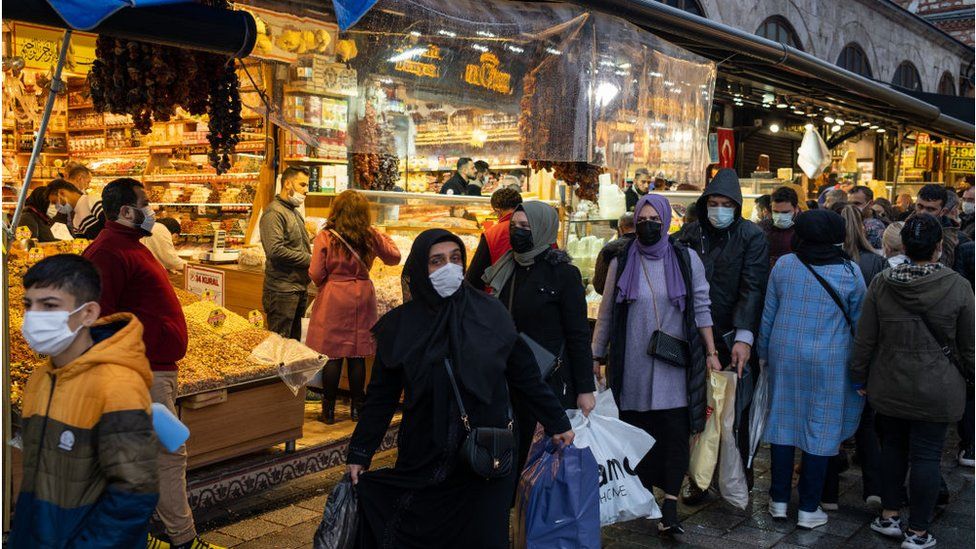 "Rates should be immediately and aggressively hiked because this is urgent," said Ozlem Derici Sengul, founder of Spinn Consulting in Istanbul.
The central bank, she added, was unlikely to intervene, and annual inflation "will probably reach 40-50% by March" when administered price increases, including a 50% minimum wage hike, would have been added to the mix.
The lira suffered its worst year in nearly two decades last year, while the annual CPI rose to its highest level since September 2002, two months before Erdogan's AK Party took office.
Erdogan's attention on Monday, however, was on trade data showing that exports increased by a third to $225 billion last year.
"We have only one concern: exports, exports, and exports," he said in a speech, noting that trade data indicated a sixfold increase in exports during his tenure as leader.
Erdogan's popularity has also suffered as a result of the economic turmoil, ahead of a difficult election scheduled for no later than mid-2023.
The lira fell to a record low of 18.4 to the dollar in December before rallying sharply two weeks ago on the back of state-backed market interventions and Erdogan's announcement of a scheme to protect lira deposits from currency volatility.