Priti Patel, the home secretary, has said that Emmanuel Macron is wrong in claiming that the UK's immigration policy encourages people to risk their lives crossing the Channel from France.
According to the French president, Britain's migration system favours clandestine migration and does not allow asylum seekers to enter the country legally.
When asked about the comments made by Labour MP Diane Abbott before parliament's home affairs select committee on Wednesday, Patel stated, "Macron's words are wrong. They are completely wrong."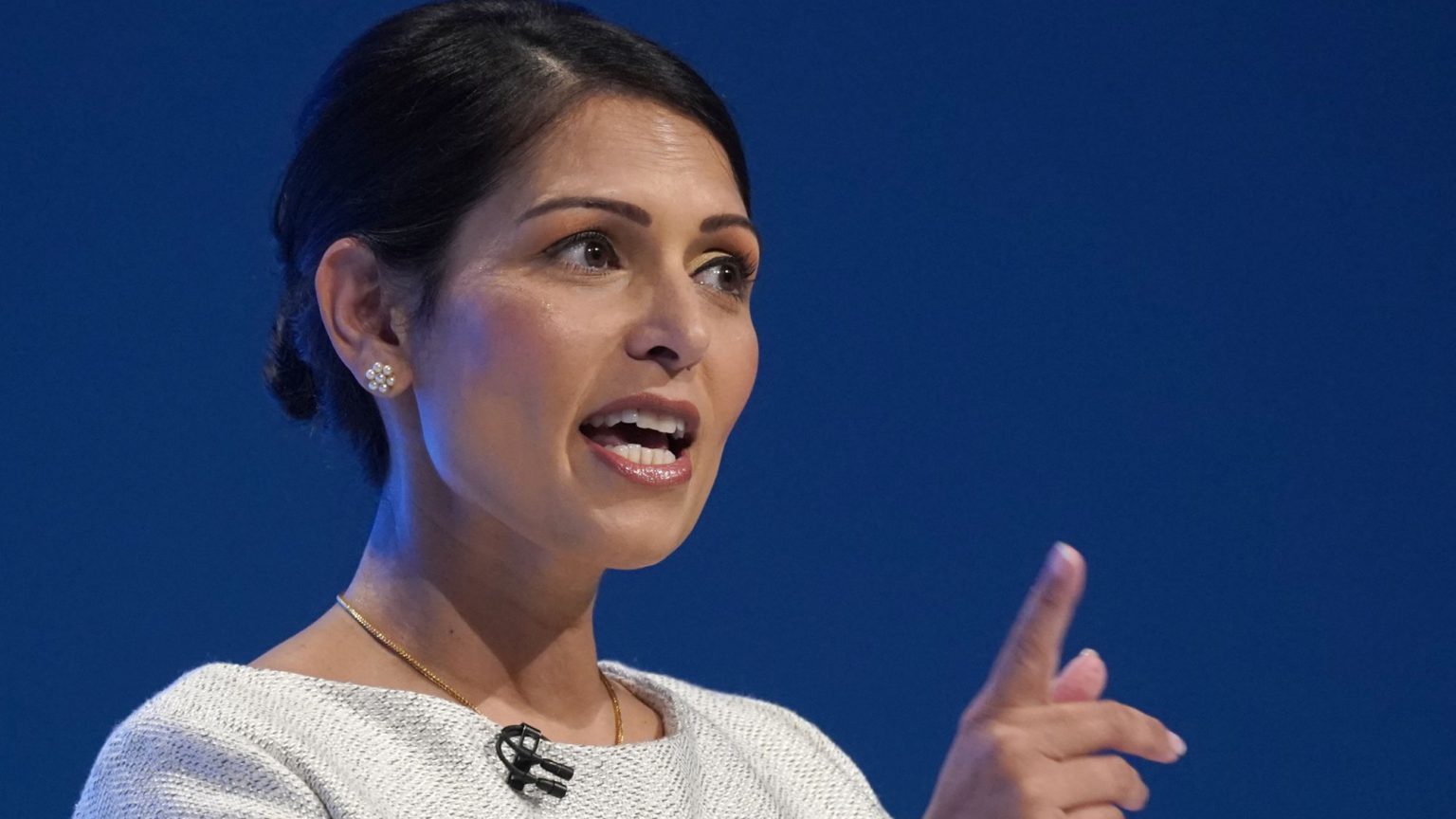 "The entire French government, both the interior minister and President Macron, are fully aware through the very good work that our ambassador in Paris and her team do, in terms of number one: the cooperation that we need with France to combat dangerous and unnecessary crossings, dealing with illegal migration, but also working with like-minded partners across Europe," she said, So  those remarks are just wrong."
Macron has stated that he will increase pressure on Boris Johnson to create a legal route to Britain for asylum seekers. The president, who is up for re-election, said present rules encouraged illegal migration and did not let asylum seekers enter the nation legally, forcing them to attempt the dangerous crossing instead.
"The British have maintained a system dating back to the 1980s that handles economic immigration through hypocrisy. There is no legal immigration route," he explained. "The British must articulate their economic needs and reopen a path to legal asylum requests. We're going to put more pressure on."
Tensions between the French and British governments have risen since the sinking of a dinghy in November last year, which killed 27 people, with both countries blaming the other.