UK's Prime Minister Johnson has revealed a new trade and investment agreement worth £1 billion with India. It involves more than £533 million of Indian expenditure in the UK, which is estimated to generate 6,000 jobs.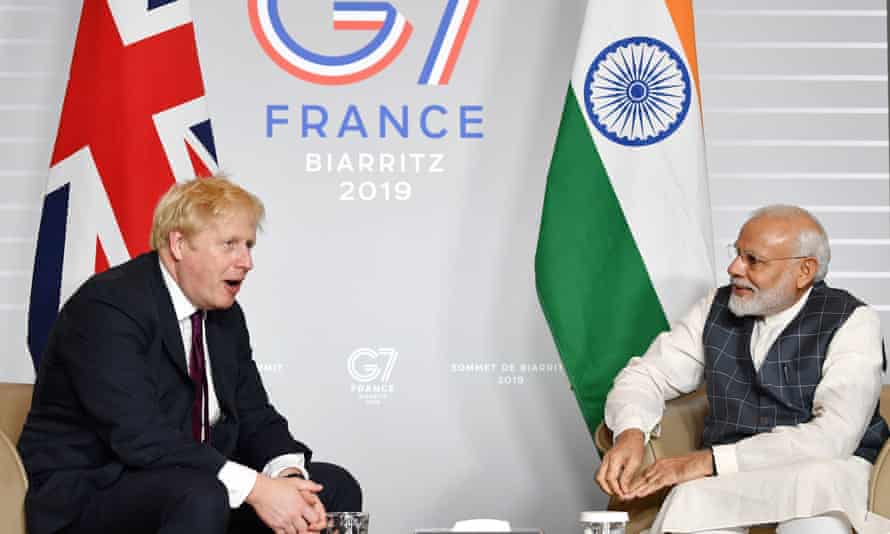 The deal would lower non-tariff barriers to fruit and medical equipment, with the aim of allowing British companies to sell more goods to India. For the first time, fruit growers in the UK would be allowed to sell British apples, pears, and quince to India under the terms of the agreement. Also, according to Downing Street, it would "pave the way" for a potential UK-India Free Trade Agreement.
"Our citizens are stronger and safer because of our economic links," PM Johnson said.
UK's Trade Secretary Truss had also commented "We want to see India's tariffs on automobiles and whiskey reduced or eliminated, in Autumn, we will begin discussions with India on a comprehensive free trade agreement."
-
Prospects are looking up for the two nations.