On Friday morning, the US House of Representatives passed the $1.75 trillion Build Back Better bill, sending Joe Biden's ambitious social spending package to the Senate, where it faces an uncertain fate.
The final vote was 220-213, with all Democrats voting in favor and all Republicans voting against.
The Democrat-controlled House had hoped to pass the bill, which would make significant investments in early childhood education, public healthcare for seniors, and climate change mitigation measures, on Thursday evening.
However, Kevin McCarthy, the House's top Republican, invoked his privilege as House minority leader and delivered an hour-long speech, delaying the vote. The entire Republican caucus was expected to vote against the social spending bill, claiming that it would exacerbate inflation at a time when more Americans are concerned about rising consumer prices.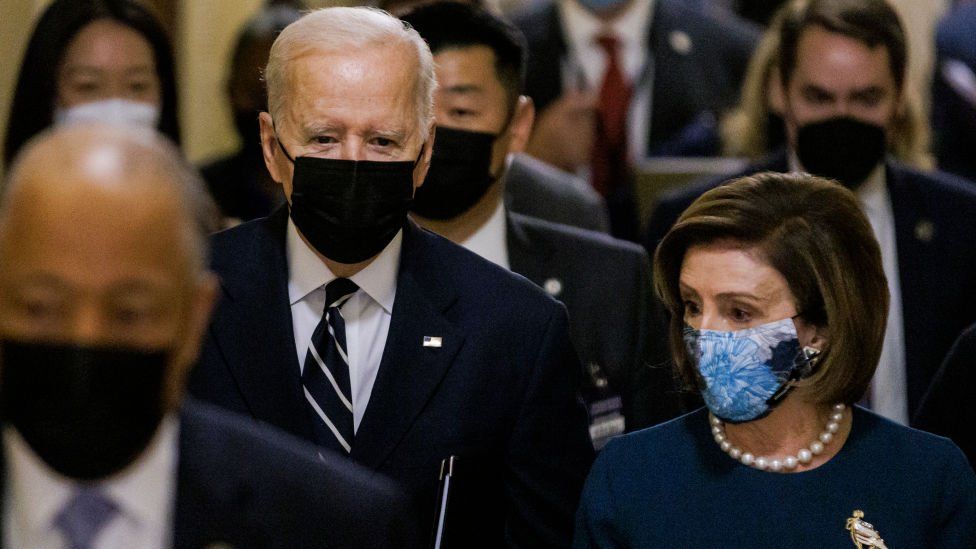 The vote on Build Back Better comes just one week after the House approved Biden's $1.2 trillion bipartisan infrastructure plan, with 13 Republicans voting in favor. On Monday, Biden signed the bill into law.
The White House had hoped to get both the infrastructure and social spending bills through Congress at the same time. However, the Build Back Better legislation was stalled for months due to Democratic party infighting, which exposed schisms between progressives and moderates.
Nonetheless, the White House insisted that the bill was "more than fully paid for," producing its own more aggressive projections indicating that it would actually reduce the deficit by $112.5 billion.
The Build Back Better bill now heads to the Senate, where lawmakers are expected to continue wrangling over the details of the package in order to secure the support of all 50 Senate Democrats, including West Virginia's Joe Manchin and Arizona's Kyrsten Sinema. The Senate's top Democrat, Chuck Schumer, has stated that a final vote on the bill in the upper chamber of Congress before Christmas is his goal.