Today's Report (11/16/2021)
Industrial production rose 1.6% in October after falling 1.3% in September; about half of the gain in October reflected a recovery from the effects of Hurricane Ida. Manufacturing output increased 1.2% in October; excluding a large gain in the production of motor vehicles and parts, factory output moved up 0.6%. The output of utilities rose 1.2%, and mining output stepped up 4.1%. At 101.6% of its 2017 average, total industrial production in October was 5.1% above its year-earlier level and at its highest reading since December 2019. In October, capacity utilization for the industrial sector increased 1.2 percentage points to 76.4%; even so, it was still 3.2 percentage points below its long-run (1972–2020) average.
Capacity utilization for manufacturing increased 0.9 percentage points in October to 76.7%, its highest rate since January 2019. The operating rate for mining jumped 3.1 percentage points to 76.9%, while the operating rate for utilities rose 0.8 percentage points to 73.8 percent. The rates for all three sectors remained below their long-run averages.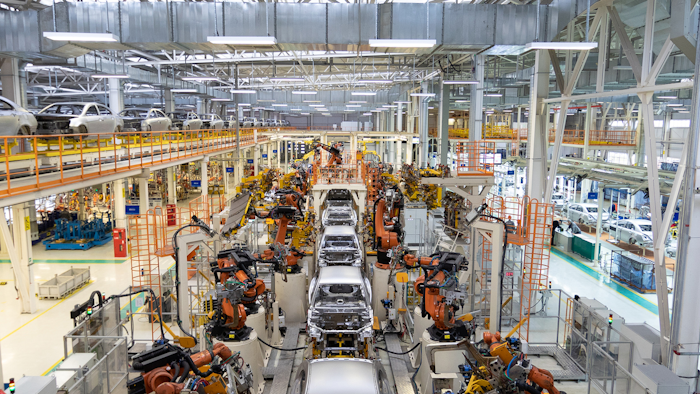 ---
What is it?
It covers manufacturing, mining, and electric and gas utilities.
What are the fundamental effects?
An upward movement in industrial output is a sign of a strengthening economy and the sectors that are placing orders for durable goods.
How does it affect the markets?
CURRENCY - The Dollar usually reacts modestly to industrial production, the report can be used to access future inflation and interest rates, a jump in industrial output suggests a faster economic growth.
STOCKS - This report generally does not move stocks that much, but strong production is positive for stocks as it suggests more economic growth and better corporate profits.
BONDS - A larger-than-expected jump could prompt a sell-off in the bond market.
US Capacity Utilization - What is it?
The percentage of production capacity being utilized in the US.
What is the fundamental effect?
It reflects overall growth and demand in the economy. It can also act as a leading indicator of consumer price inflation.
How does it affect the markets?
The reaction in the market is generally very similar to the Industrial Production report.