Janet Yellen, the US Treasury Secretary, stated that she still sees inflation as a transitory effect of severe supply chain bottlenecks, and that she expects price hikes to normalise by 2022 as people return to work and demand shifts back to services.
"I expect that price increases will normalise and we'll see lower monthly inflation rates by the second half of 2022, as demand shifts back to services and supply has a chance to adjust," Yellen said.
"I believe it is still appropriate to use the term 'transitory' even if it doesn't mean a month or two, and it means a little bit longer than that. I believe it conveys that the pressures we're witnessing are connected to a one-of-a-kind economic shock," she said. "Pricing pressures will relax as the US recovers, vaccinations continue around the world, and global economic activity picks up."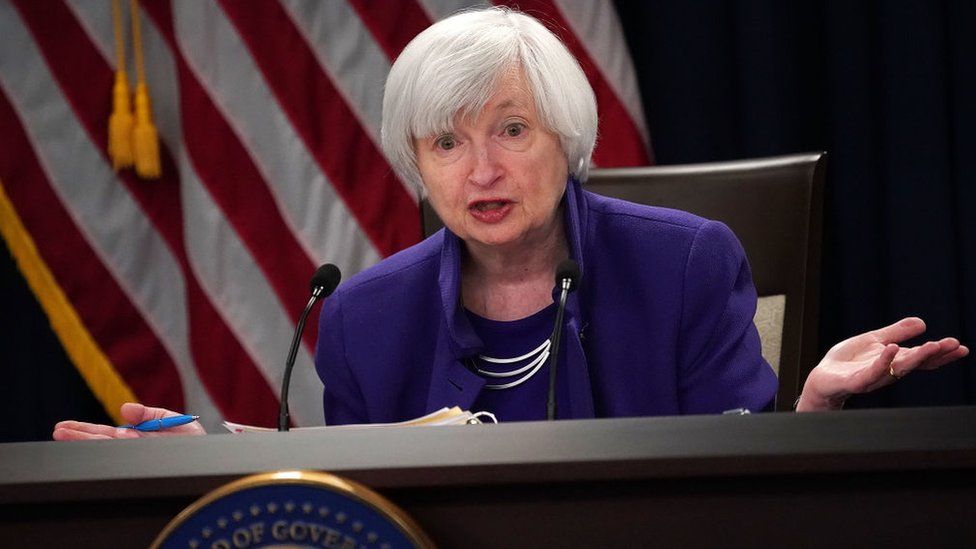 Yellen, who will attend a meeting of the Group of 20 finance and health ministers on Friday, said that shortages of semiconductors and a surge in energy prices have fuelled inflationary pressures, but that energy prices will begin to moderate in the months ahead.
People were more optimistic about the job market, and income levels were rising, especially among service employees, she said.
She added that two big spending initiatives currently pending in Congress would assist to alleviate inflationary pressures by lowering the cost of medical services.
As the pandemic eased and people returned to work, Yellen predicted that US GDP growth would speed up and unemployment would decline further.