Treasury Secretary Janet Yellen said that the bipartisan infrastructure bill passed by Congress, as well as President Joe Biden's proposed social and climate spending plan, would boost US productivity and workforce size.
Yellen said the two proposals would boost long-term economic output without expanding the national debt, and their revenue-generating measures would cut deficits over time.
"I believe that the enactment of these pieces of legislation will result in favourable changes across a wide range of metrics, not only in terms of productivity. They will raise the number of our workforce and expand our economy's productive capability" Yellen stated.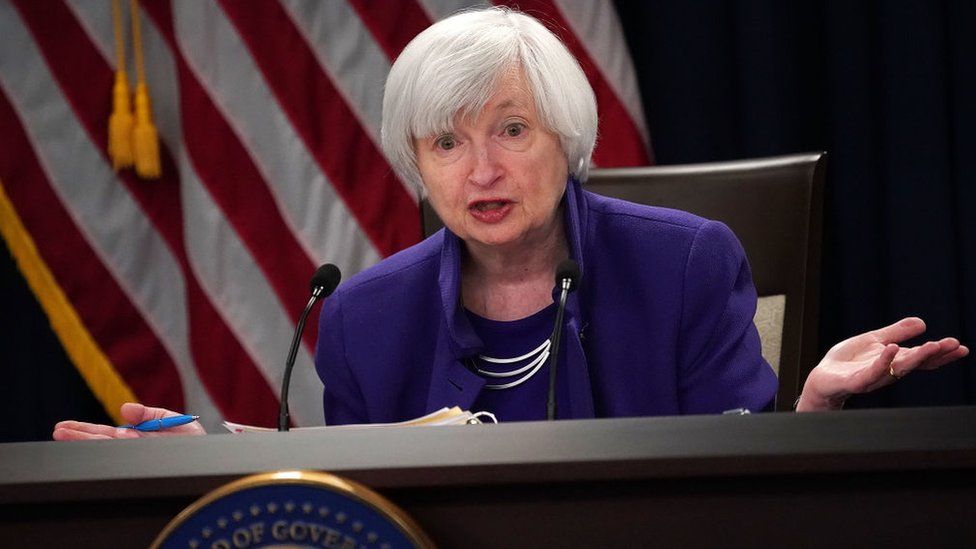 She claimed that the "Build Back Better" bill's investments in child care will allow many American mothers to return to work, citing data showing that between 2018 and 2019, some 2 million parents of young children had to stop, postpone, or drastically adjust their jobs due to child care issues.
According to Yellen, universal pre-school, as suggested in the bill, will help parents stay in the workforce and pay dividends in future decades by enhancing graduation rates and future workers' income-earning potential.
Yellen claimed the bill would address long-standing economic challenges. "This is anti-inflationary in the medium term. It's easing expenses for households."
She stated that she does not expect a 1970s-style inflation spiral to occur because the Federal Reserve will not allow inflation expectations to get "embedded in the American psyche."