Wall Street stock indexes fell at the start of trading following the United States Thanksgiving holiday, Treasury yields fell, and oil fell to two-month lows as investors fled to safe-haven assets in response to fears of a potentially vaccine-resistant coronavirus variant.
On Friday, Asian and European countries rushed to tighten restrictions in response to the discovery of a new, potentially vaccine-resistant coronavirus variant in South Africa, with Singapore and India announcing stricter border controls and more rigorous testing.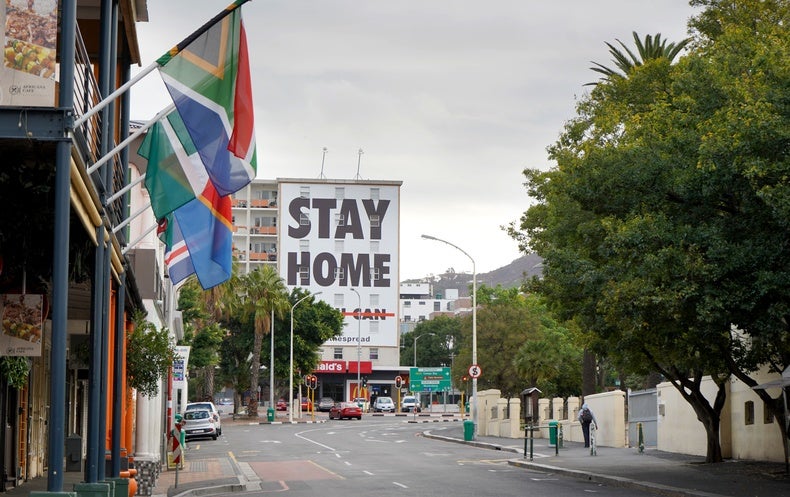 Comments From Various Investors
GREG BASSUK, CEO, AXS INVESTMENTS PORT CHESTER, NEW YORK
"Bottom line is this is showing that Covid is still the investor narrative, a lot of today's movement is driven by the South African variant. We have been talking about four or five factors that have been driving the last couple of month's activity – inflation fears, some economic data, Fed policy – but what we have seen over the last year is that big developments with respect to Covid really have ended up eclipsing some of those other factors by a substantial degree and that is what is driving today's market activity."
JACK ABLIN, CHIEF INVESTMENT OFFICER, CRESSET CAPITAL MANAGEMENT, CHICAGO
"It is pretty amazing, we had such strong economic news come out on Wednesday. I do think there is something to this, it is obviously worth investigating. I think the latest news we heard was that they had spotted this variant in Belgium so this isn't just isolated in South Africa. I would say initially, the vaccination rate in South Africa is very low and is probably fertile ground for these variants. It certainly begs further watching. Whatever we are going to see today is going to be exaggerated just because of a lack of liquidity."
PETER RUTTER, HEAD OF EQUITIES AT ROYAL LONDON ASSET MANAGEMENT
"This news is putting the handbrake on markets. This could be the moment that people look back on as derailing the economic recovery and rate rises. What we have is a big insertion of uncertainty rather than something material but markets don't like that."
"The very fact we don't know is what's concerning the market. There is a huge range of outcomes that can happen. We could have serious lockdowns or we get no lockdowns and a booming economy."
RBC CAPITAL MARKETS, EUROPE
"It is the threat of vaccine escape that causes the market reaction in both equities (down) and bonds (up). As long as markets are faced with a familiar virus situation that can be overcome with a sufficiently crafted and executed vaccination strategy, the reactions will be muted, as we have seen with the short-lived bond market rally last week when new lockdowns were announced in Europe. This new variant, however, creates a potential threat to the known responses and thus creates a more lasting market response."
MOH SIONG SIM, CURRENCY ANALYST, BANK OF SINGAPORE
"We still don't know how infectious the virus is ... it's a general uncertainty. Markets are anticipating the risk here of another global wave of infections if vaccines are ineffective.