US Session (10/12/2021)
Stocks fell as investors anticipated the start of earnings season and the release of carefully watched inflation data, which is expected to indicate that consumer prices remained high.
As the Federal Reserve prepares to eliminate assistance, traders are anxious that inflation and supply-chain snarls would stifle business earnings and growth.
Fed's Bostic stated that the price increase is continuing longer than policymakers anticipated and that it is not acceptable to refer to it as temporary.
The requirements for beginning to trim the bond-buying program have all but been satisfied, according to Fed's Clarida.
The start of earnings season on Wednesday will be a significant measure of market confidence. Quarterly guidance, which had been improving in the months leading up to the previous four reporting periods, is now declining.
Experts expect profits at S&P 500 companies to rise 28% to $49 per share. That's down from a whopping 94% in the previous quarter, signaling the start of a deceleration that has traditionally indicated deteriorating market returns.
The S&P 500 fell for the third day. WTI maintained above $80 a barrel on speculation that a global energy crunch will continue to boost demand. Treasury 10-year yields fell, but the dollar remained stable.
As global central banks withdrew their support for the pandemic, the IMF warned of the potential of rapid and sharp drops in global asset prices and house values.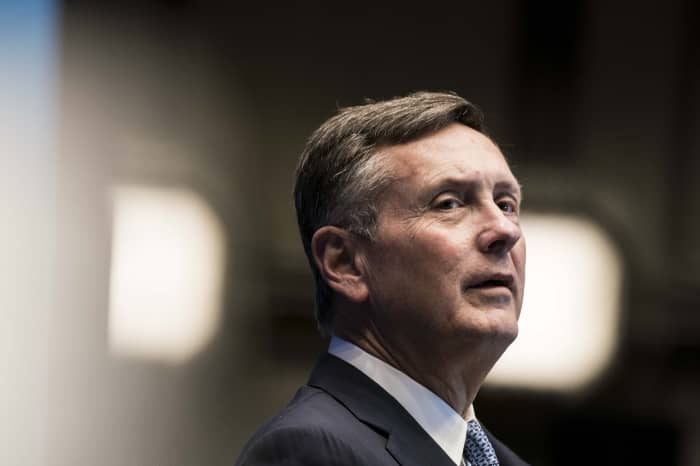 Asia Session (10/12/2021)
Asian markets were mixed as investors considered the effect of rising inflation on the economy and awaited earnings reports.
Longer-term treasury yields declined.
The yield on the 10-year US Treasury note fell further below 1.60%, as the yield curve flattened.
Japan and China's stocks fell, while South Korea's climbed, thanks to a solid employment report.
After the S&P500 and Nasdaq 100 fell, US futures declined, with investors waiting to see whether the profit outlook will boost sentiment.
Apple has slipped on a projected reduction in iPhone 13 production estimates for 2021 because to chip shortages, focusing on pandemic-related supply-chain snarls.
Markets are waiting for the release of the US CPI, which is likely to indicate rising inflation.
A rally in oil has paused, but crude remains over $80 per barrel amid a worldwide energy crisis. Chinese thermal coal futures have reached a new high.
Traders continue to keep an eye on China Evergrande Group's financial difficulties. Standard Chartered CEO Winters said that Beijing would not allow the turmoil around the property developer to become a structural disaster. But, there is still uncertainty about what authorities will do next.
In Hong Kong, a storm led to the cancellation of morning trading.
---
Europe Session (12/10/2021)
The price of US equity futures remained stable on Tuesday as traders analyzed inflationary pressures from rising oil prices and hints of increased regulatory scrutiny from China.
Futures on the S&P 500 and NASDAQ 100 recovered from an earlier loss and the European stock gauge followed to trade little changed. in Asia, the mood was soured by news that China is broadening its clampdown to banks, halting the MSCI's Asia-pacific index's three-day climb.
Oil's rally stalled near $80 a barrel, assisting in the stabilization of other assets and bolstering stock-market bulls. Benchmark Treasury yields declined two basis points to under 1.6%, with European government bonds mirroring the move.
"We foresee just a moderate impact on growth and inflation from the current spike in energy costs," says Mark Haefele, chief investment officer at UBS Global wealth management. Despite concerns about growth and inflation, he sees additional upside in global equities.
---
Wednesday FX Option Expiries
EUR/USD: 1.1790 (€710.8M), 1.1715 (€686.3M), 1.2755 (€423.4M)
USD/JPY: 113.00 ($555M)
USD/CNY: 6.4800 ($1.33B), 6.4500 ($1.01B), 6.6000 ($1B)
USD/CAD: 1.2745 ($608M), 1.3100 ($510M), 1.2660 ($442M)
USD/MXN: 20.75 ($395M)
AUD/USD: 0.7350 (AUD450.3M), 0.7240 (AUD417.1M), 0.7690 (AUD387.5M)
EUR/GBP: 0.8700 (€583.9M), 0.9000 (€400M)
GBP/USD: 1.3055 (£390.7M), 1.3600 (£374.3M), 1.3400 (GBP327M)
NZD/USD: 0.6900 (NZD668.1M)