US Session (11/08/2021)
After corporate earnings, good hiring data, and a covid treatment breakthrough boosted optimism in the world's largest economy, US equities crept higher, with the S&P 500 recording its longest winning run since 2017. The value of the dollar and treasuries decreased.
For the eighth session in a row, the S&P 500 climbed 0.1% powered by energy producers and materials, as investors flocked into firms that profit the most from a healthy economy. Meanwhile, the NASDAQ 100 plummeted, weighed down by Tesla Inc.'s 4.9% drop after Elon Musk asked his Twitter followers if he should sell 10% of his stock, to which they responded positively.
Last week's news flow, which included the passing of a $550 billion infrastructure bill, washed away concerns that high inflation and the Federal Reserve's intention to reduce asset purchases would disrupt the economy. The results of Pfizer's viral therapy, as well as the easing of US travel restrictions, have fueled anticipation that corporations will continue to report excellent earnings.
However, the recent rate of increases may make it difficult for stocks to move much higher in the absence of a new trigger.
On Wednesday, markets will be watching a measure of US consumer pricing intently after advances in US payrolls last week revealed an increase in average hourly earnings.
Oil fell to $82 a barrel in New York after the United States suggested it may reveal measures to lower oil and gasoline costs as soon as this week. Meanwhile, European gas and power costs have risen on fears that Russia may not fulfill the supply boost promised by Putin.
In Europe, the STOXX 600 remained almost unchanged.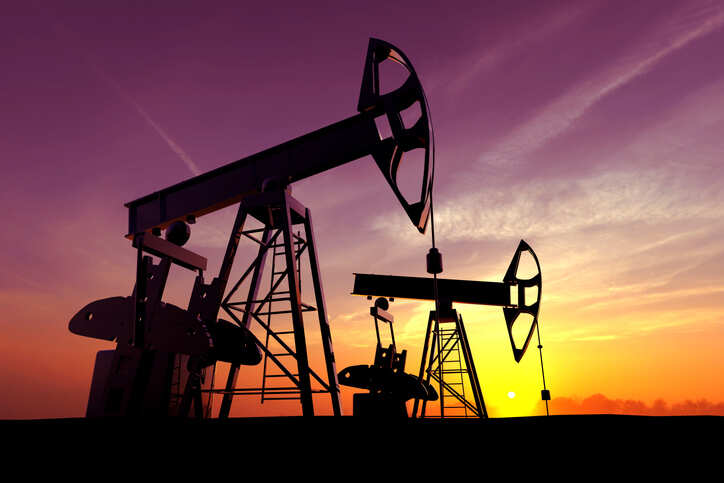 Asia Session (11/08/2021)
Asian stocks were neutral on Tuesday, as traders considered the durability of the economic recovery against inflationary risks, as well as warnings about rising asset prices. Treasury yields have fallen.
Shares in Japan and China were little changed, and Hong Kong rose moderately, but US futures fell. The S&P 500 gained overnight, marking its longest winning streak since 2017, although a decline in Tesla weighed on the Nasdaq 100. In a report, the Federal Reserve warned that asset prices could fall if sentiment deteriorates.
Treasury yields fell after it was revealed that Fed's Brainard had been interviewed for the top job at the US central bank. Meanwhile, the yield on 30-year treasury inflation-protected securities fell to a record low, indicating persistent concerns about global pricing pressures.
In the world of cryptocurrencies, bitcoin surpassed $67,000 for the first time, setting a new all-time high. This is part of a larger surge in digital tokens, which has pushed their total market worth beyond $3 trillion.
---
Europe Session (11/08/2021)
Today, investors are keeping a close eye on how pricing pressures affect monetary policy and the pace of economic recovery. Treasury yields increased.
US futures were little changed after all major US market benchmarks set new highs on Friday and the S&P 500 notched its fifth weekly gain in a row. The STOXX 600 index in Europe was also balanced, with energy companies rising and retailers falling.
On Wednesday, markets will be watching a measure of US consumer pricing intently after advances in US payrolls last week revealed an increase in average hourly earnings. The data is projected to indicate pricing pressures at their highest level in three decades, owing to supply-chain bottlenecks and increasing energy prices.
Carbon-reduction loans are available from PBoC at a rate of 1.75%.
UAE's Energy Minister Mazroui: If OPEC+ agrees, the UAE can provide the market with additional volumes of crude if needed.
Evergrande unit bondholders have not yet received US dollar coupon payments.
US Trade Representative Tai will be meeting EU member trade ministers on Thursday.
---
Monday FX Option Expiries
USD/JPY: 114.25 ($1.12B), 111.90 ($840M), 112.00 ($538M)
EUR/USD: 1.1785 (EU640.6M), 1.1600 (EU549.6M), 1.1550 (EU470.1M)
USD/CNY: 7.2500 ($730M), 6.9000 ($420M), 6.7740 ($338M)
USD/CAD: 1.2700 ($310M)
EUR/GBP: 0.8575 (EU1.06B)
GBP/USD: 1.3350 (GBP359.8M)