US Session (11/30/2021)
Stocks fell after Federal Reserve Chair Jerome Powell considered ending bond tapering sooner, with traders increasing their bets on the rate of interest-rate hikes.
The treasury curve flattened sharply in a wild trading session for markets, with the premium of the 30-year rate over the five-year yield tumbling. In addition, Powell told a Senate Banking Committee that it is past time to abandon the term "transitory" to describe inflation. The S&P 500 fell nearly 2%, while the CBOE volatility index posted its biggest monthly gain since February 2020.
According to money markets, a rate tightening of 55 basis points, or more than two standard quarter-point increases, is now priced in by the end of 2022. This is an increase from around 50 basis points on Monday. The first full hike is still scheduled for July. Fed officials have repeatedly stated that they want to complete the taper before raising borrowing costs from near zero, where they have remained since the pandemic began.
In his opening remarks, Powell stated that the recent increase in COVID-19 cases, as well as the emergence of the Omicron strain, pose "downside risks to employment and economic activity, as well as increased uncertainty for inflation." During the question-and-answer session that followed, he focused on the evidence of higher prices since officials met on November 2nd-3rd.
Concerns about the effects of Omicron weighed on markets earlier Tuesday, with Moderna executives claiming that the numerous mutations indicate that new shots will be required. According to the CEO of BioNTech, the current generation of vaccines will most likely protect against severe disease in people infected with the variant. According to the University of Oxford, there is no evidence that existing shots will not provide some protection against the strain.
Consumer confidence in the United States fell to a nine-month low in November, as a rise in COVID-19 cases and accelerating inflation weighed on Americans' views of the economy. Final sales for Cyber Monday fell short of expectations due to a lack of inventory, which kept shoppers from using their credit cards at the start of the holiday shopping season.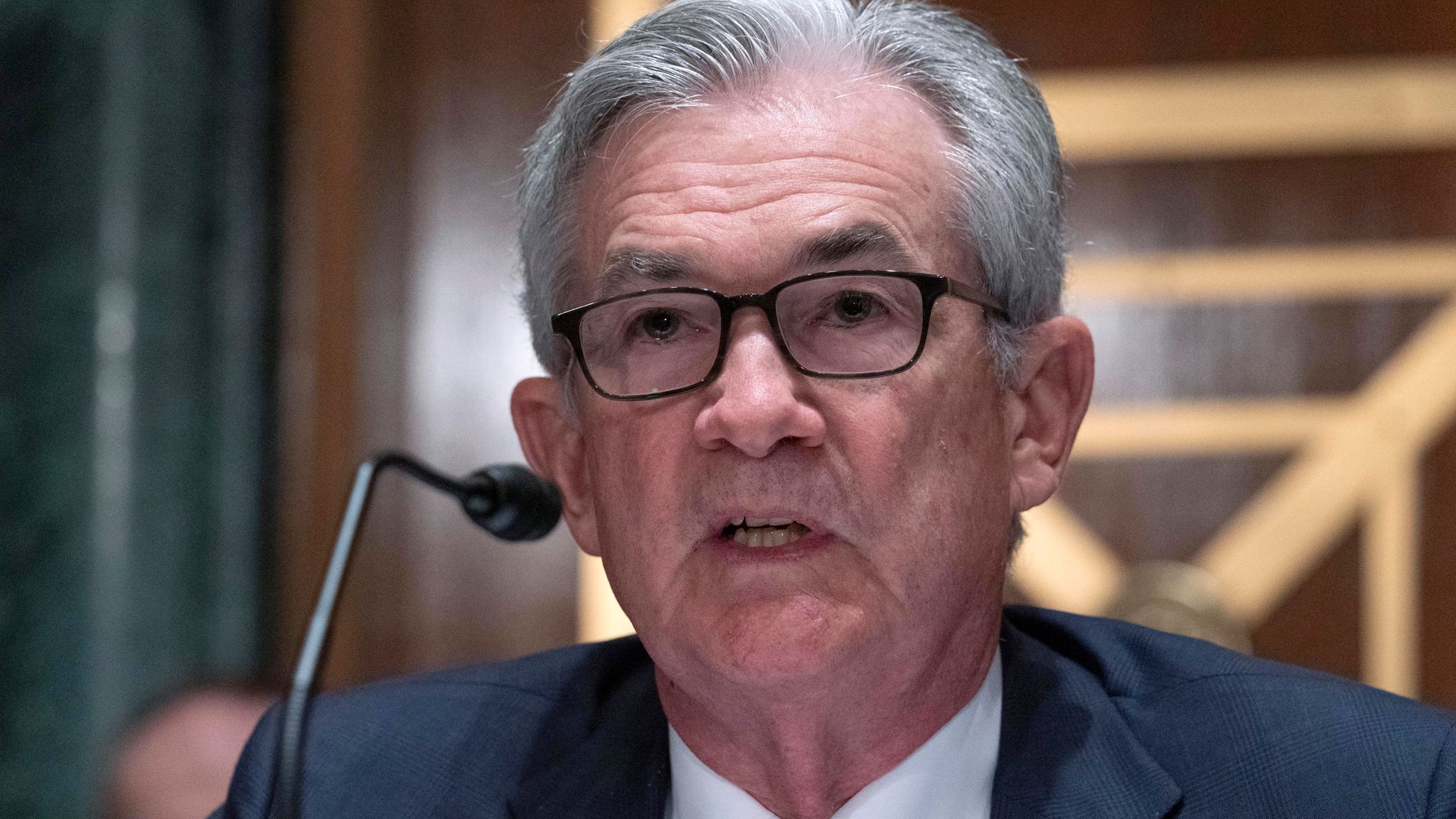 Asia Session (11/30/2021)
Most Asian markets rallied along with US share futures on Wednesday, as traders assessed the Federal Reserve's indication of increased efforts to combat inflation threats and official optimism about China's outlook.
The Asia-pacific share index of MSCI increased roughly 1%, with Hong Kong among the gainers. China's deputy premier, Liu He, expressed complete confidence in the Chinese economy for the coming year, promising further support for enterprises.
Futures for the S&P 500 and the NASDAQ 100 rose, signaling some stabilization after US equities fell overnight and indicators of equity volatility increased.
The next Fed meeting, Chair Powell said, should address whether to end bond purchases a few months earlier, and he retired the term "transitory" to describe high inflation. This might pave the way for earlier interest-rate increases. Money markets anticipate an increase of roughly 60 basis points by the end of 2022.
The 10-Yr Treasury yield in the United States increased but remained below 1.50%. After decreasing in the US session, the yield spread between 5-Yr and 30-Yr Treasuries was at its lowest since March of last year. The dollar remained stable, and crude oil rebounded.
---
Europe Session (11/30/2021)
On Tuesday, new concerns over the efficacy of current vaccinations against the omicron coronavirus strain sent markets back into risk-off mode, with US equities futures and European stock markets also falling. Bonds rose in value as investors sought safe havens.
The S&P 500 fell around 1%, and the 10-year Treasury rate fell below the levels seen on Friday when omicron-induced worries of global economic collapse initially roiled markets. The dollar fell as speculators bet that the Federal Reserve will keep its stimulus policy in place for longer than expected.
The Stoxx Europe 600 index has dropped to a nearly seven-week low. Retail, travel, and automakers were among the worst-performing sectors, while energy stocks plummeted as crude oil headed for its worst monthly loss this year. Commodity-linked currencies were falling, while the yen and gold were rising.
US Secretary of State Blinken: Any further escalatory Russian actions would have serious consequences.
EU's Gentiloni: The outlook for growth is unknown; New virus variant brings new risks.
US money markets have pushed out Fed rate hike expectations, fully pricing a 25 basis point increase in September 2022 vs. last week's IRPR.
Japan's first budget for fiscal 2022 will exceed 107 trillion yen. - Kyodo
Japan discovers their first omicron case - Kyodo
---
Wednesday FX Options Expiries
USD/JPY: 109.85 ($400M), 112.50 ($334M), 114.90 ($326M)
AUD/USD: 0.7165 (AUD781.6M), 0.7680 (AUD494.8M), 0.7335 (AUD429.5M)
USD/CAD: 1.2055 ($800M), 1.2465 ($375M)
EUR/GBP: 0.8400 (EU1.71B)
NZD/USD: 0.7200 (NZD947.2M)
USD/CNY: 6.4000 ($400M)
USD/KRW: 1172.00 ($645M), 1160.00 ($400M)