US Session (12/06/2021)
Investors took heart from reports that cases of the omicron variant have been relatively mild, as equities in the United States recovered from Friday's selloff.
The S&P 500 gained 1.2%, erasing last week's losses, while the tech-heavy Nasdaq 100 gained 0.9%.
Markets were calmer today as investors pointed to good news from South Africa that showed hospitals were not overburdened by the latest wave of COVID cases. The CBOE volatility index, on the other hand, remained elevated.
Oil rose after Saudi Arabia raised crude prices, signaling confidence in the demand outlook. Natural gas prices in the United States fell as a result of warmer weather forecasts, easing some of the previous inflationary pressures. and the 10-year treasury yield rose to 1.43%.
Initial data from South Africa are "a little encouraging in terms of severity," said Anthony Fauci, chief medical adviser to US President Joe Biden, on Sunday. At the same time, he cautioned that it is too early to be conclusive.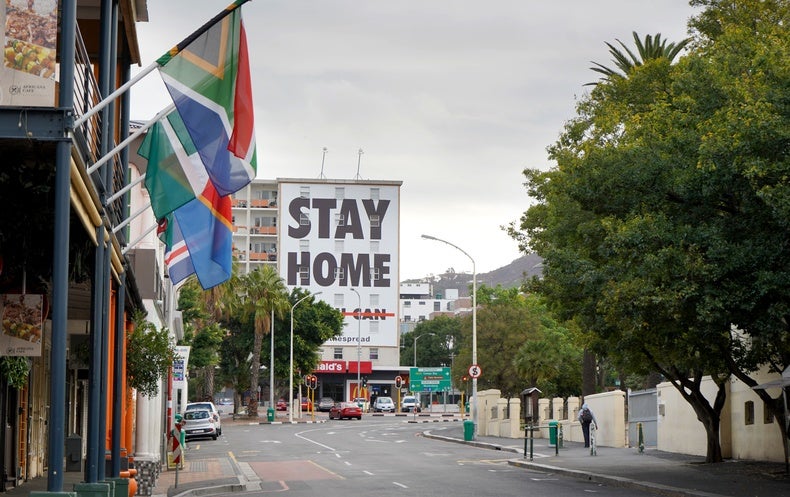 Asia Session (12/06/2021)
Asian stocks climbed as shares in the US recovered and China announced measures to help slow economic growth. After falling, treasuries have stabilized.
As Japan rose, MSCI's pacific share index rose for the first time in three days. Hong Kong advanced, with Alibaba Group spearheading a recovery in Chinese technology firms following the company's announcement of a management shakeup. US futures wavered. The S&P 500 erased last week's losses, while the technology-heavy Nasdaq 100 recovered as well, buoyed by fading concerns about the severity of the omicron virus variant.
China's policymakers sought to increase economic support, as a housing market collapse threatens to stifle growth. They announced a relaxation of real estate restrictions and promised to stabilize the economy by 2022. The PBoC announced that it will cut the reserve requirement ratio for most banks, while Premier Li Keqiang stated that there is an opportunity for a variety of monetary policy measures.
Treasury rates jumped strongly, reversing most of Friday's big reductions, despite corporate bond sales. The yield curve steepened, reversing a trend in which expectations for Fed rate hikes had boosted short-dated yields. The currency fluctuated, as oil extended its gains.
---
Europe Session (12/06/2021)
European stocks and futures climbed, while Asian shares were mixed as investors considered the implications of the Omicron variation and the regulatory prospects for Chinese technology firms.
Energy and financial businesses led an advance in Europe's STOXX 600 index, but technology shares dipped and a Hong Kong-traded index of Chinese technology equities fell for a third day. China's central bank reduced the amount of cash that most banks were required to maintain in reserve, offering a liquidity boost to a slowing economy facing a worsening property downturn and setting China on a policy path that differed markedly from that of many other central banks.
South Africa indicated that the strain isn't causing an increase in hospitalizations, and Top NIH Official Dr. Fauci stated that there doesn't appear to be "a significant degree of severity to Omicron," though he cautioned that it's too early to be certain. The focus shifts to consumer prices in the United States, which are projected to show the greatest annual increase in decades, putting additional pressure on the Federal Reserve to tighten policy more quickly.
Treasury yields rose, trimming Friday's drop that brought the 10-year yield closer to 1.30%. The dollar fell.
UK: We will tighten rules to omit underachieving suppliers and will abandon bureaucratic EU regulations.
Kremlin: US and Russia relations are in a pitiful state.
Evergrande intends to restructure all offshore bonds.
PBoC: RRR will be reduced to free up 1.2 trillion yuan in liquidity.
China lowers the Reserve Requirement Ratio for banks by 0.5%.
Japan's PM Kishida: A new virus outbreak could result in the reinstatement of restrictions.
---
Tuesday FX Option Expiries
EUR/USD: 1.1360 (EU1.13B), 1.2255 (EU989M), 1.2297 (EU813.2M)
USD/JPY: 114.00 ($863M), 112.50 ($479M), 115.00 ($435M)
AUD/USD: 0.7100 (AUD1.04B), 0.7300 (AUD632M), 0.7200 (AUD605.6M)
USD/CAD: 1.2750 ($854M), 1.2850 ($440M), 1.2445 ($300M)
USD/MXN: 21.00 ($300.4M)
GBP/USD: 1.3250 (GBP452M)
USD/BRL: 5.6000 ($494M), 5.8500 ($420M), 5.5600 ($330M)