US Session (12/07/2021)
Stocks in the United States rallied the most in nine months, with major averages rising at least 2% on hopes that the omicron variant will not derail global growth.
Treasuries fell, causing two-year yields to reach their highest level since March 2020.
The rebound was led by technology stocks, which led to the decline last week. The Nasdaq 100 index increased by 3%, an ETF that tracks newly public companies increased by 5%, and small caps increased by 2%. The S&P 500 recovered all of the losses suffered following Jerome Powell's hawkish stance a week ago and was only 0.3% lower than its previous close before the Omicron variant shook markets.
The CBOE volatility index fell five points to 22. In New York, the dollar fell and crude oil rose above $71 per barrel.
Risk assets are recovering this week after preliminary data showed that the surge in omicron cases has not overwhelmed hospitals and China moved to expand economic support. A Goldman Sachs group basket of non-profitable technology firms rose nearly 6% on Tuesday, recouping nearly half of last week's losses.
In terms of data, the US trade deficit shrank, while third-quarter productivity fell. Private consumption was the most important driver of the eurozone's most recent economic expansion.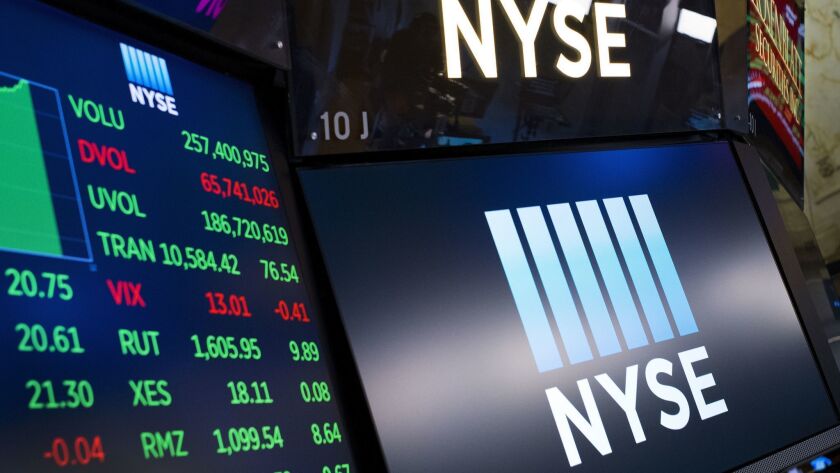 Asia Session (12/07/2021)
Asian stocks and futures in the US gained, as confidence over vaccines alleviated fears that the omicron variant would delay the global recovery. Treasury yields have retraced some of their gains.
The Asia pacific benchmark of MSCI advanced for the second day in a row. In a South African study, Pfizer's shot was demonstrated to provide a partial barrier against the omicron variant.
The onshore yuan rose to its highest level since 2018 as the nation's economy and global risk-on mood improved.
The S&P 500 and the Nasdaq 100 both posted their highest increases since March, with technology stocks leading the charge. Volatility gauges retreated, with the Cboe volatility index falling.
Treasury yields dipped marginally after increasing across the yield curve, when the two-year yield reached its highest level since March 2020 and the 10-year yield returned to 1.5%. The dollar fell versus the majority of its main counterparts.
Crude oil prices remained stable after surging past $72 per barrel in New York. Bitcoin has reclaimed the $50,000 mark.
---
Europe Session (12/07/2021)
Concerns over the severity of the omicron virus strain faded on Tuesday, alongside China announcing measures to boost economic growth, boosting stocks and futures. Treasury rates and the dollar remained unchanged. Oil prices continued to rise.
Technology stocks pushed Europe's Stoxx 600 index higher, while Nasdaq 100 futures surged. Chinese tech companies have also recovered from last week's sell-off, with Alibaba Group Holding rising to its highest level since its Hong Kong debut in 2019.
Risk assets have recovered this week as preliminary data revealed that the surge in omicron cases hasn't swamped hospitals, and China's actions have helped to calm markets roiled by bouts of volatility. Concerns over the variant, as well as Federal Reserve Chair Jerome Powell's hawkish stance, drove down technology stocks last week.
US Treasury Secretary Yellen: Some shortages are likely to take a few years to solve.
ECB's Kazimir: APP will be the essential instrument in the future; It's critical that we don't alter the APP.
Kremlin: Tensions in Europe are at an all-time high, and that the situation necessitates high-level negotiations.
China's Foreign Ministry on the US diplomatic boycott of the Winter Olympics in Beijing: This could hurt bilateral dialogue and cooperation in key sectors.
Evergrande bondholders are still owed money as the grace period expires.
---
Wednesday FX Option Expiries
EUR/USD: 1.1600 (EU632.8M), 1.1570 (EU492.6M), 1.1350 (EU423.1M)
USD/JPY: 117.50 ($760M), 116.50 ($600M), 114.25 ($550M)
USD/CNY: 6.3300 ($910M), 6.4000 ($890M), 6.3685 ($325M)
AUD/USD: 0.6900 (AUD742M), 0.7375 (AUD489.5M), 0.7750 (AUD321.3M)
USD/CAD: 1.2670 ($463M)
USD/BRL: 5.6195 ($350M)