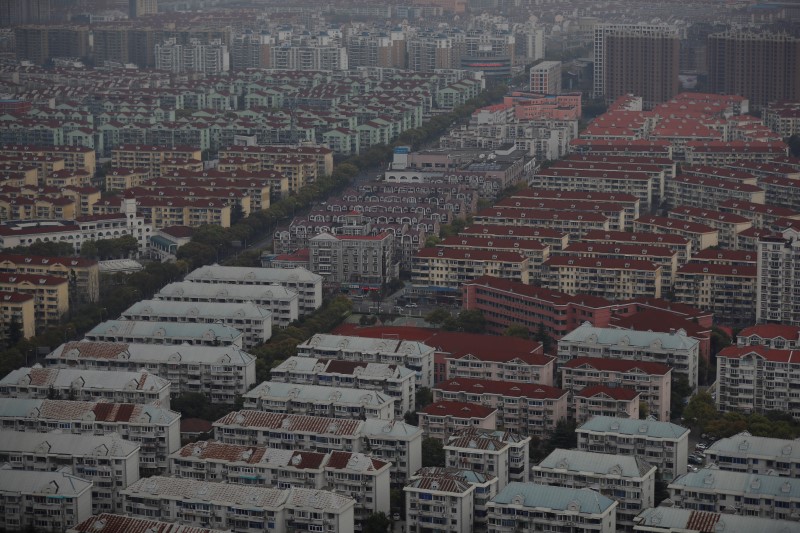 Property investment is expected to dip 5-8% in the first half of 2022, while new floor area starts could fall by up to 20%, according to Barclays analysts including Jian Chang in a note titled "a bubble that is unlikely to burst" published on Thursday.
Home sales volume will most likely fall 10% to 15% in the first hour, according to the experts, who outline their base case scenario: The PBoC maintains its accommodative stance with targeted easing measures, the government avoids a "dramatic" repricing in the housing market, and the property tax is implemented cautiously on a trial basis.
"Rather than a crash or a financial meltdown, our base case housing-market expectation remains a manageable reduction in property investment (and home prices) in 2022," the analysts wrote.
In a risk scenario, housing investment and home values may fall by 10-20%, knocking another 50-150bp off Barclays' projected 2022 GDP growth of 4.7%.
A poorly administered property tax, severe price cuts from developers, increased unemployment, and mortgage defaults as a result of a sharp economic slump would all be catalysts for such a situation.
According to Barclays, even a 30% decrease in prices would be tolerable because values would simply revert to 2015/2017 levels.