Sony Group has often taken chances in order to be a pioneer, from portable music players to gaming consoles, but a move into electric cars might take the risks to a new level for the Japanese consumer tech giant.
While investors were wowed when Chief Executive Kenichiro Yoshida announced this week at a Las Vegas tech conference that the company was forming Sony Mobility, the company's stock fell 7% on Thursday as investors pondered the challenge of actually delivering electric vehicles packed with sensors, consumer electronics, and entertainment options.
According to analysts, the major purpose of Sony-branded automobiles is to build an autonomous connected vehicle for services like car-sharing and ride-hailing, which might someday outnumber car sales.
According to MarketsandMarkets, the "mobility as a service" business might grow to $40 billion by 2030, up from $3 billion this year.
Analysts note out, however, that Sony would have to invest considerably in plant and equipment to get its Vision-S EV prototype to market in sufficient numbers to compete effectively. The Vision-S EV was first exhibited in Las Vegas two years ago.
Takaki Nakanishi, an automobile analyst at Tokyo's Nakanishi Research Institute, said of Kenichiro's remark, "It's going to be a tough business to thrive in."
Tesla, the industry leader that delivered its first electric vehicle in 2008, has invested billions of dollars in revolutionizing the automobile business, relying on investor support to get through years of losses.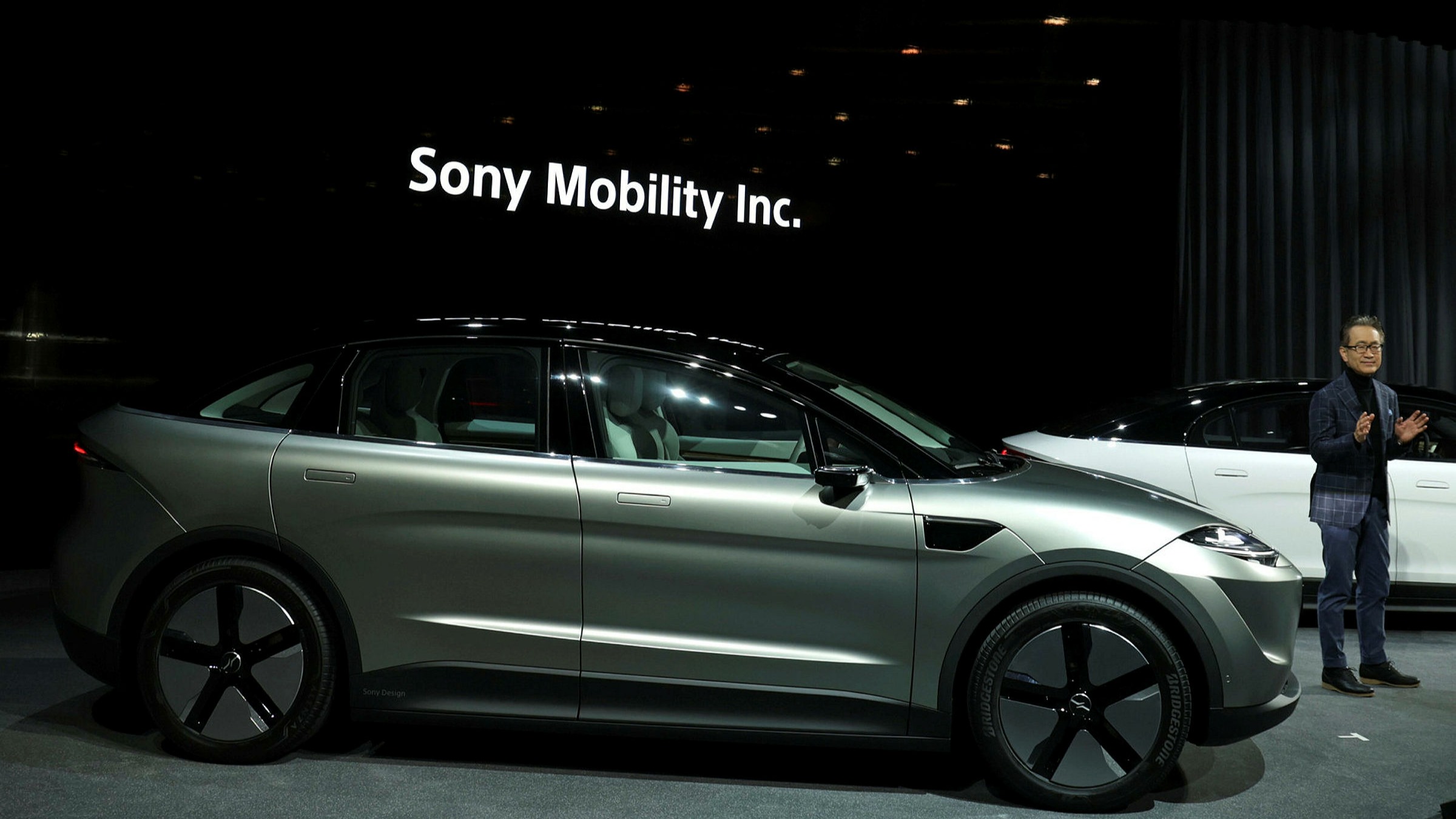 Now, as countries aim to reduce carbon emissions by phasing out the usage of gasoline and diesel-powered cars, an increasing move to electric vehicles (EVs) is anticipated to benefit IT companies because they are easier to produce than internal combustion engine vehicles.
Sony is joining a growing number of major technology companies looking into automotive potential, including Apple, LG Electronics of South Korea, and Foxconn of Taiwan. Nakanishi continued.
However, in order for their vehicles to be considered roadworthy, they must adhere to significantly higher safety requirements than those that apply to consumer devices. Components would have to survive the rigors of the road as well as the severe environment.
"Sony isn't going to be able to achieve what Tesla did because the obstacle is too big," Nakanishi said, adding that outsourcing vehicle manufacture to companies like Foxconn would be a better option for the Japanese corporation.
Sony has yet to declare whether or how it would manufacture a branded car, but it has already enlisted the help of a well-known automaker to build its prototype EV, working with a facility in Austria owned by Magna International, which produces automobiles for BMW, Mercedes Benz, and Toyota.
Other members of its Europe-based initiative include Bosch, a German auto parts manufacturer, Valeo SE, a French automotive technology business, and AImotive, a Hungarian autonomous vehicle start-up.
NEW VERSUS OLD
While the electric vehicle market is still modest, it is outpacing the rise of fossil-fuel vehicles, with Tesla gaining the most in terms of the value investors place on it.
Tesla's market capitalization is already roughly four times that of Toyota Motor, despite the fact that the American company's vehicle output is barely a tenth of that of the world's largest automaker.
Toyota, General Motors, Volkswagen, and Chrysler-owner Stellantis are all preparing to strike back with plans to invest hundreds of billions of dollars, putting pressure on tech companies like Sony.
For some technology firms, the benefits of electric vehicles have already been exceeded by the hazards.
James Dyson, the inventor of the bagless vacuum cleaner, abandoned his electric car aspirations in 2018 due to the difficulty of getting a vehicle on the road.
Panasonic, Sony's Japanese consumer electronics rival, has similarly shied away from mass-market EVs, despite the fact that automotive components, such as the batteries it provides for Tesla cars, are now a big sales driver.
A Panasonic spokeswoman stated, "Panasonic is not exploring the development of Panasonic-branded EVs."