Morning, Traders!
It is Thursday the 2nd of February, here are some of the things to look out for today.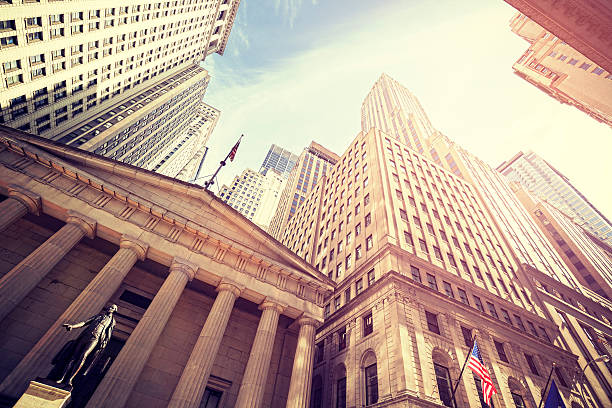 Sentiment
The dollar index fell to a nine-month low this morning, extending losses on the belief that the United States Federal Reserve is nearing the end of its monetary tightening cycle after slowing the pace of rate hikes yesterday.
US Treasuries are rising, while European shares are rising as markets continue to price in the possibility of a Fed rate cut later this year.
Overall, currency movements are muted because markets anticipate that the European Central Bank will raise interest rates by 50 bps later this morning after the Bank of England hiked by 50 bps today and stated that further increases will be required if signs of an inflationary spiral persist.
Federal Reserve Chair Jerome Powell said yesterday during his press conference that policymakers expect a couple more interest-rate hikes before halting their aggressive tightening campaign, even as they slowed their drive to combat inflation.
According to analysts, recent soft inflation data have not been convincing enough for the Fed to consider pausing its rate-hike campaign.
By referring to ongoing rate hikes, the FOMC is implying that they expect at least two more 25-bp hikes, reinforcing their view of a terminal rate of 5.25%.
US hiring is likely to have moderated at the start of the year, despite the fact that still-solid wage growth, an unemployment rate near historical lows, and high vacancies are seen as strengthening the Fed's resolve to keep rates high for some time.
Docket
8:15 AM ET
ECB Interest Rate
Median Forecast: 50 bps hike to 3%.
8:30 AM ET
US Weekly Jobless Claims Data
Initial Claims - Median Forecast: 195K |Prior: 186K | Range: 220K / 180K
Continued Claims - Median Forecast: 1.684M | Prior: 1.675M | Range: 1.7M / 1.645M
10:00 AM ET
US Factory Orders MoM for December
Median Forecast: 2.3% | Prior: -1.8% | Range: 5.5% / 0.5%
10:30 AM ET
US Weekly EIA Natural Gas Change
Median Forecast: -144 BCF | Prior: -91 BCF | Range: -140 BCF / -152 BCF
11:30 AM ET
US sells $75 bln in 4-Week Bills
Speakers
8:45 AM ET
ECB Press Conference with President Lagarde
10:15 AM ET
ECB President Lagarde Speaks on the ECB podcast and presents the latest monetary policy decisions.
1:30 PM ET
ECB President Lagarde delivers pre-recorded video message at 10th anniversary of the Franco-German business awards in Paris.
Earnings
4:00 PM ET
Alphabet Q4 2022 Earnings
Estimated EPS: $1.20
Estimated Revenue: $63.195 bln
Amazon Q4 2022 Earnings
Estimated EPS: 17c
Estimated Revenue: $145.8 bln
Qualcomm Q1 2023 Earnings
Estimated EPS: $2.34
Estimated Revenue: $9.6 bln
4:05 PM ET
Starbucks Q4 2022 Earnings
Estimated EPS: 77c
Estimated Revenue: $8.754 bln