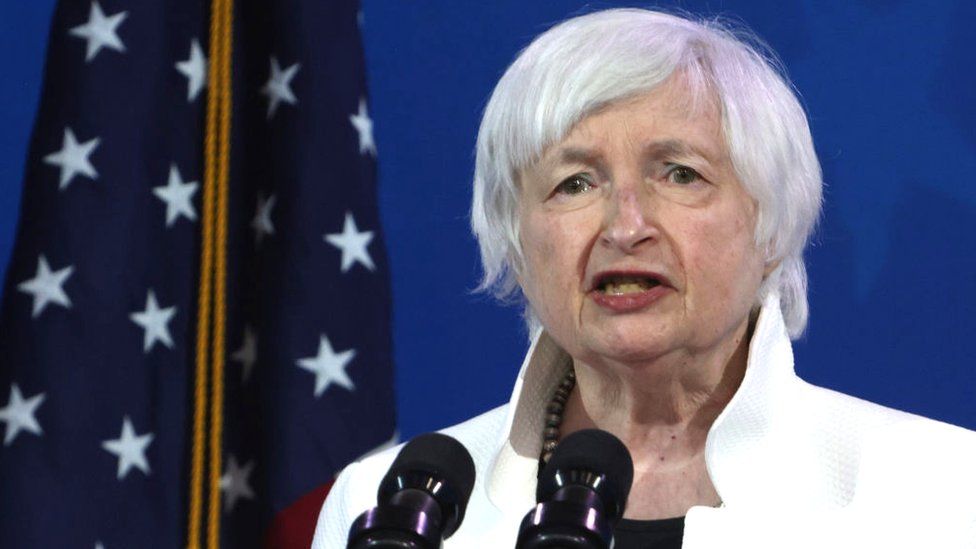 On Sunday, US Treasury Secretary Janet Yellen stated that the US was not losing control of inflation and that inflation levels should return to normal by the second half of next year.
In an interview with CNN, Yellen noted that expenditure on President Biden's domestic infrastructure and build back better initiatives will be allocated over the next ten years, but she did not specify whether this would worsen inflation.
"Because of what has already occurred, the 12-month inflation rate will continue high throughout next year. However, I believe that by the middle to end of next year - the second half of next year - things will be better "Yellen said
As economic reopenings fuel a boom in demand, supply chain hitches have bedeviled the United States and other countries.
"I expect these bottlenecks to disappear as we make headway on the pandemic. As conditions improve, more Americans will return to work "she stated
Previously Mentioned By The Fed
The Federal Reserve has committed to keeping its benchmark overnight interest rate around zero until the economy has returned to full employment and inflation has reached the central bank's 2% target and is on pace to stay there for some time.
On Friday, Federal Reserve Chair Jerome Powell said the US central bank should begin the process of decreasing its economic support by reducing asset purchases, but not yet touch the interest rate dial.